There are so many incredible marketing tools that have come up to make the job of sales and marketing a lot easier. But as the demand has increased, so have the options too. Startups or anyone using such a tool for the first time will get confused on which could be the reliable option to choose. Talking of which, AWeber could be the most possible answer to it. But there are some of the best AWeber alternatives that should not be missed out too.
Since this is one of the most efficient marketing tools, there is no doubt it is worth choosing. But it is good to know some other alternatives that can offer the service comparable with top-notch features and different pricing plans.
Top 10 Best AWeber Alternatives for Email Marketing in 2023
1. Sendinblue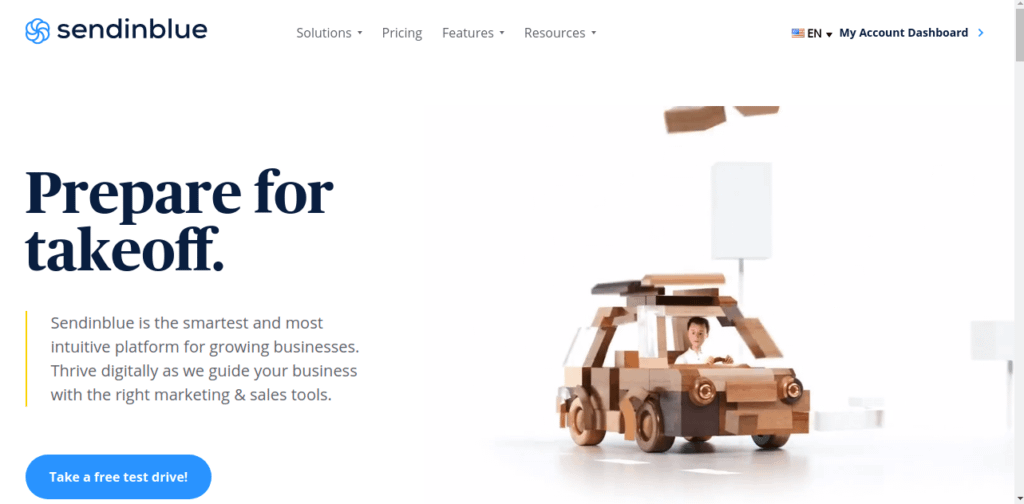 This is one of the most convenient options that can be chosen. It can be the next email marketing tool that offers the best results. Loaded with amazing features, Sendinblue can offer the best automation and marketing campaigns. Besides, it also ensures the emails and SMS sent can be transactional too.
Features
Transactional Email and SMS: There is the best integration of SMS and email through SMPT. There is also Sendinblue API that can be used. Such transaction messages would let the user meet the customers at the virtual platform depending on the interactions established on the website.
Marketing Automation: The drag and drop editor can offer a customized multi-channel workflow of the marketing. Such automated action can further help in guiding the customers using the personalized journey.
Sendinblue pricing
Given below are the plans that are specifically designed for email marketing. In case SMS is needed, then there would be extra charges too. The pricing includes:
Free plan: This includes unlimited subscribers, with basic features and 300 emails every day
Lite ($25.00 a month): It has the same features as the free plan, but there will be 10,000 emails a month.
Premium ($65 a month) – Nearly 20,000 emails a month and additional features include advanced analytics, no Sendinblue advertising on your emails.
2. Mailchimp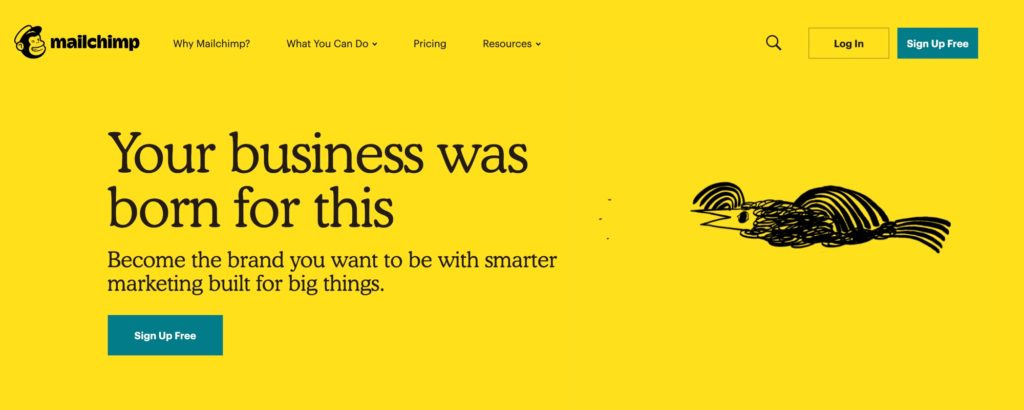 This is another top AWeber alternatives that can be considered. It, however, has been often criticized because of the pricing policy, but certainly, AWeber is also on the same side.
Whether it is Mailchimp or AWeber, both have high charges for more than the subscribers it offers. But when it comes to Mailchimp, the features are quite the best one. Besides, there is also a sleek UI and some useful updates along with templates that are also ready to use.
Features
Usable at any experience level: It does not matter at what experience level you are on using Mailchimp; you will be quite comfortable with operating it.
Track and analyze data: Once you send the email campaign, you can at least make the tracking and even analyzing the data on the clicks, purchases, opens, and other interactions.
Advanced Reporting: In case you use mail chimp for the automation campaign, it is possible to check the monthly performance. This includes the number of subscribers and the total emails that have been sent.
Other features
Advanced reporting
Integrations with other platforms
Pricing
Depending on the budget, here is the list of a plan to make a choice.
For Contacts from 0-500, Mailchimp charges $10.39/mo
For Contacts from 500-2500Mailchimp charges $30.48/mo
For Contacts from 2500-5000, Mailchimp charges $51.26/mo
Also, as per the recent update about Mailchimp, it has launched an online store for SMEs. Besides, there is also a new service through which the appointments can be booked.
3. GetResponse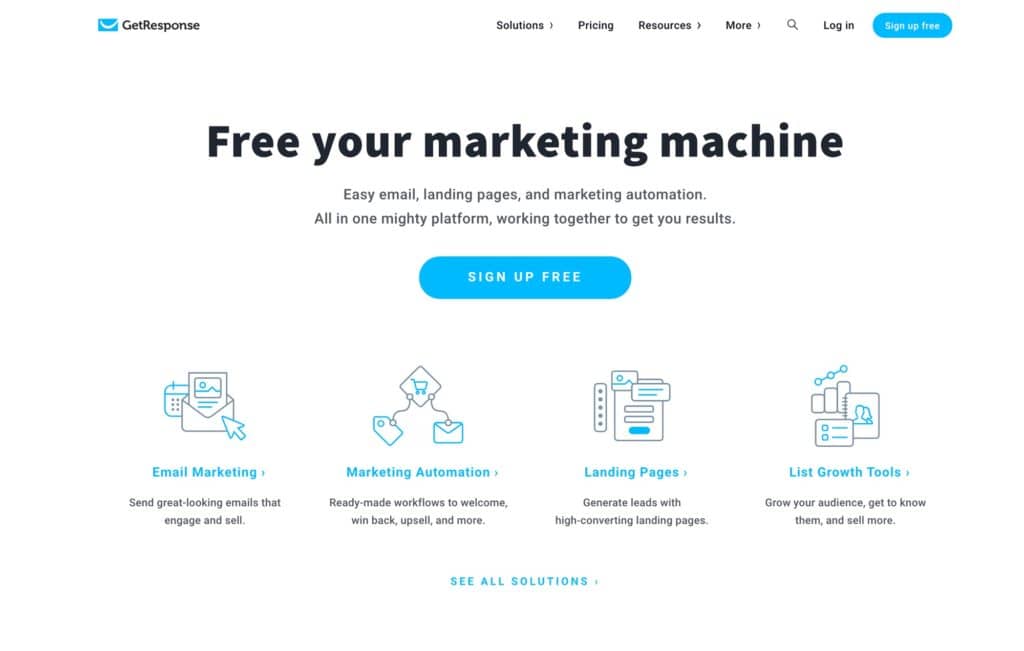 This is one of the amazing online marketing platforms that should be tried out at least once. With such an alternative, it is possible to expand the business irrespective of the niche or industry you have been working in.
It has the best suite of email marketing along with the tools for campaign management. This way, you can create a good number of followers while improving the sales and increasing the ROI as well.
Features of Getresponse
Better email marketing solution: There is a drag and drop editor and some amazing email templates for creating a good, responsive email solution.
Connecting the store: To further boost the sales, it is possible to contact the online store with Getresponse. There are some great features like product retargeting, abandoned cart emails, and also loyalty and reward emails.
Webinars: It also offers an exclusive webinar marketing feature. This is a must try to improve the communication that is being conducted with the customers. It is possible even to send webinar invites, follow-up emails, and push sales and conversions.
GetResponse pricing
If you are considering this option as the marketing platform, then here is the price range to know:
Email ($15+ a month) – Best for beginners in the email marketing world that offers basic features that could meet email campaigns' requirements and marketing automation.
Pro ($49+ a month) offers features that include an advanced landing page, webinar marketing, eCommerce, and many more for at least three users.
Max ($165+ a month) – For those marketing experts who have an advanced need should choose this plan as it offers access to up to five users.
Enterprise ($1199 a month) – this plan is for businesses that have been looking for optimal performance solutions.
4. Mailerlite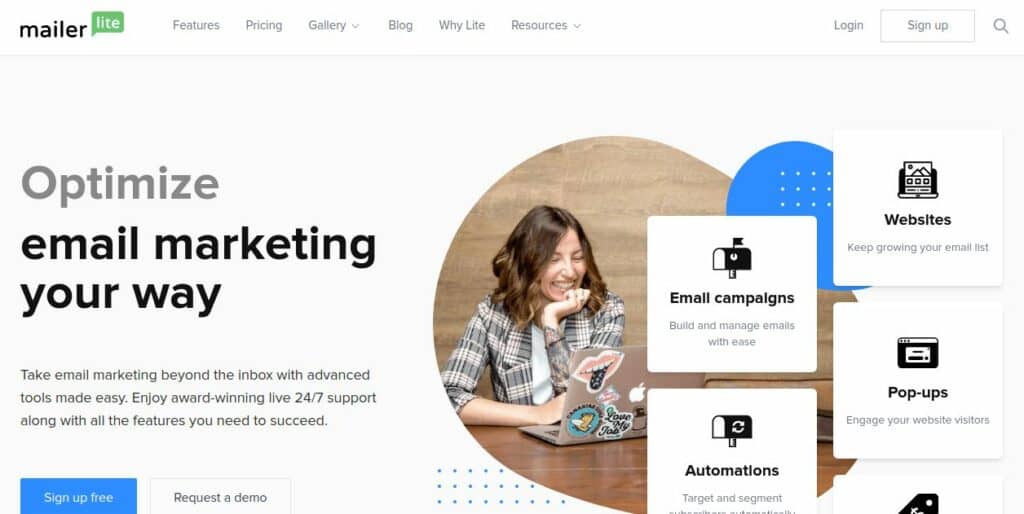 If AWeber is to be compared with it, then this is the best email marketing option that can be chosen. It is good for small-scale businesses since it offers plans which are quite affordable, and there is also easy to use editor option too.
Features
Email Editor: There is an option of a drag-and-drop editor that is extremely easy to use. It has a neat design, due to which you can edit, create, and even make changes in the content without any hassle.
The drag-and-drop editor is simple to use with a clean design. Users can create, edit, modify content without any hassle. They also provide a collection of templates to choose from.
Subscriber Management: There is also an option of subscriber management which is possible through MailerLite. The records, if are duplicated, can be removed without anyone's permission. Besides, it can also be used as a filter tool to look for subscribers.
Mailerlite Pricing
Free plan- It offers the subscribers up to 1k while emails can be sent up to 12k per month
Paid – It offers the subscribers up to1000 $10 every month for 1000 subscribers while unlimited emails can be sent per month irrespective of the subscribers.
5. Convertkit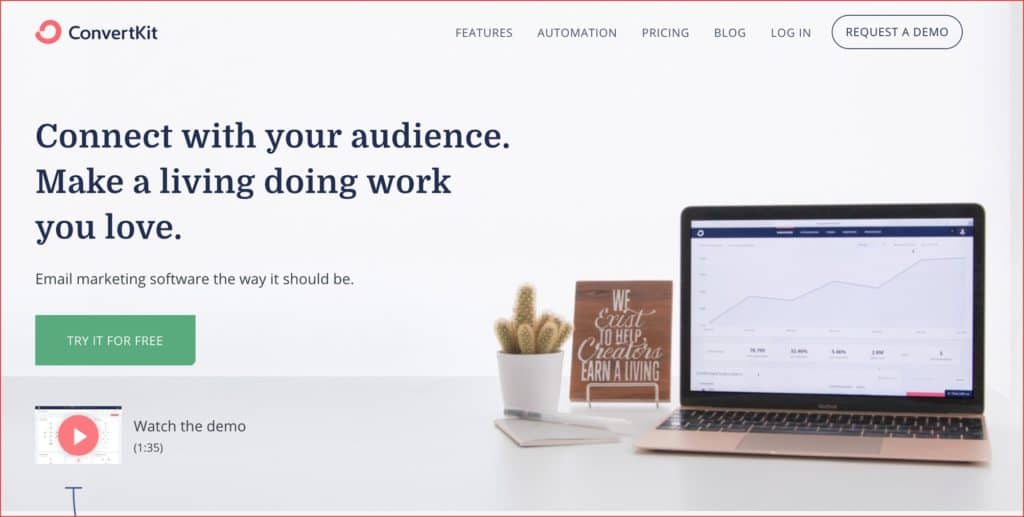 This is one of the user-friendly options and quite the feature-based choice that can be made. It helps in creating amazing email campaigns that would grab the user's attention. It is possible to grow a good list with some attractive forms and even access the subscriber without any hassle.
Features
Organize Subscribers: With ConvertKit, it is possible to organize the subscribers using tags and segments. This way, highly targeted content can be tailored and sent to the users to their location.
Integrations – It also integrates with more than 80 apps. There are also web services to support automating and even streamlining the marketing workflow.
Support – Talking about the support, well, the knowledge of ConvertKit offers a strong base with 100+ articles.
ConvertKit pricing
0 – 1,000 subscribers at $25 a month billed annually
1,000 – 3,000 subscribers at $41 a month billed annually
3,000 – 5,000 subscribers at $66 a month billed annually
6. Constant Contact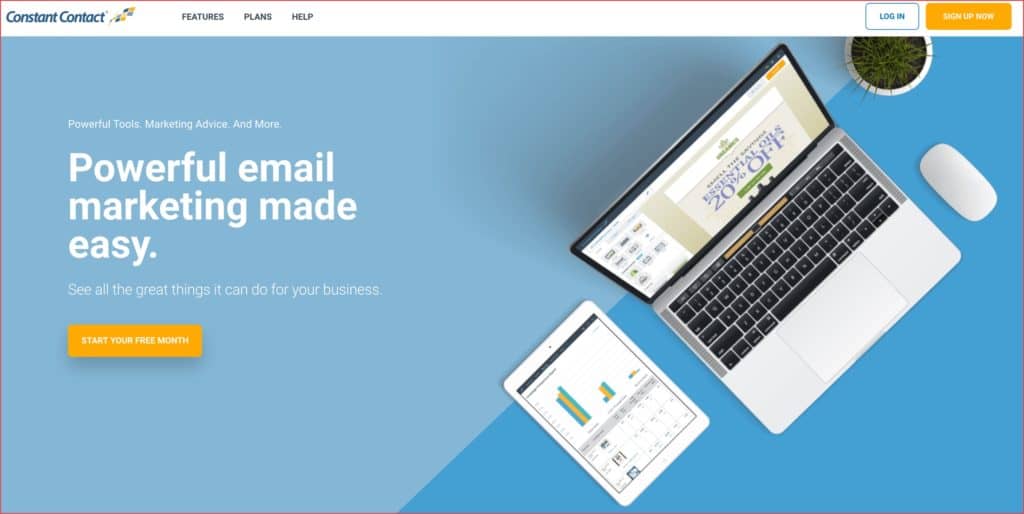 As the evaluation of the AWeber competitors was done, it was found that Constant contact has to date got quite a postie response. It was started along with AWeber and has gained equal popularity too.
Features
Great contact-based: There is a huge difference since there is a high email delivery solution with constant contact, which is why the marketers care more than anything else. This huge gap is because Constant Contact provides a high email delivery rate, and that is what marketers care about more than anything else.
Templates & Editor: This is one of the best features to explore. It offers a huge library that has more than 100+ templates. It is even possible to create your own branded templates with the help of a template creator.
Complete customization: Those who are technical experts can choose constant contact as it allows for email campaigns in XHTML or HTML as well.
Price
For 0-500 Contacts, the price is $20/mo
For 500-2500 Contacts, the price is $45/mo
For 2500-5000 Contacts, the price is $65/mo
7. Campaigner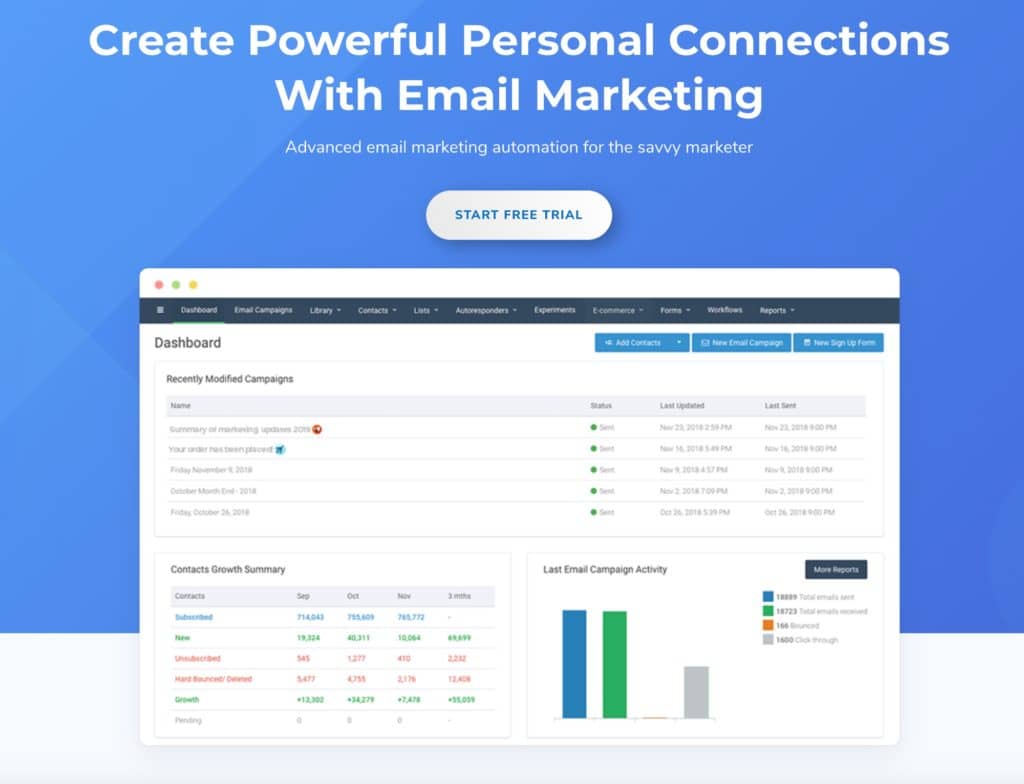 This is one fine option that can be considered too. In case there is any shortlisting done or needs to be done for the subscribers, then this is the best platform for it. It can be useful, especially for those running a small-scale business or having their blogging solution.
Features
Template: The Campaigner offers more than 450+ readymade newsletters from which clients can make a choice.
Cost friendly: If AWeber is to be compared, you get quite a great deal in terms of pricing and that too initially with 30 days free trial.
Campaigner pricing
For 0 – 500 Subscribers, the monthly price is $10
For 501 – 2,500 Subscribers, the monthly price is $25
For 2,501 – 5,000 Subscribers, the monthly price is $40
For 5,001 – 10,000 Subscribers, the monthly price is $55
8. SendX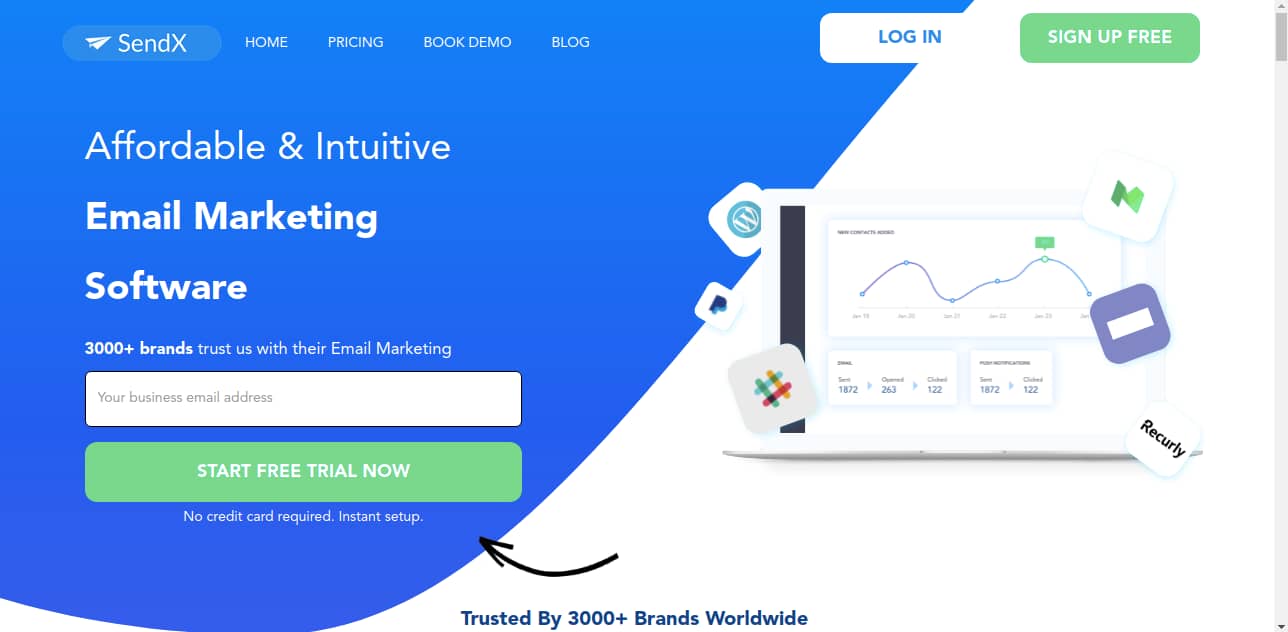 Sendx is another good and popular option that can be chosen. If AWeber is to be compared, it is extremely easy to use. It consists of a feature-rich editor. With powerful automation, you shall get the results without any kind of disappointment at all.
Features
Easy To Use Editor: You get the amazing email editor solution since it is all about email marketing. This means even if you are not aware of using HTML, this tool can do its job.
Pre-built library: A wide range of pre-built libraries of templates can be customized for the brand.
You get a responsive, pre-built library of templates that can be customized to your brand or use case.
SendX Pricing
The good part is Sendx has more affordable plans rather than premium packaging plans.
This is not part of some premium package but very affordable pricing plans. SendX pricing is based on your subscribers, and you get access to all features from the get-go.
For 0-500 contacts the price is $7.49/mo
For 500-2500contacts the price is $7.49/mo
For 2500-5000contacts the price is $29.99/mo
9. ActiveCampaign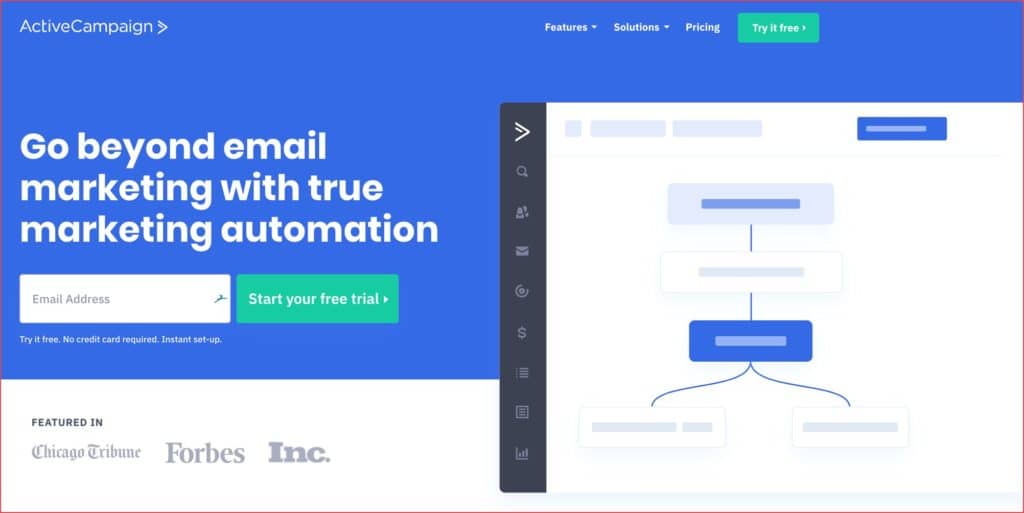 This option was introduced a few months back, and it has proved rather exceeded expectations. It is quite easy to start with and offers some of the best features like E-mail marketing automation.
Features
Marketing automation: There is also Marketing automation that can offer customized multi-channel workflow of the marketing. Such automated action can further help in guiding the customers using the personalized journey.
14 days free trial: If you are a first-time user, you must avail of this feature. At least you can understand all features you shall explore once you are part of it.
ActiveCampaign pricing
First plan: Free trial up to 14 days
Second plan: $9/month
10. Drip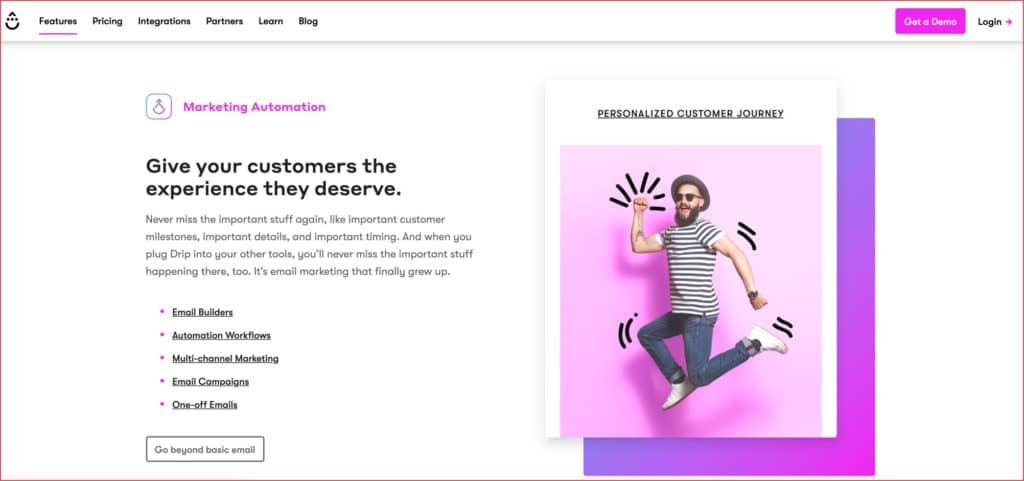 This email service is worth to try too. It gained more popularity in the year 2019, and since then, there was no looking bag. Even if it may not have turned out to be as big as Mailchimp or AWeber, it has some of the best features not to ignore.
Features
Drop powerful marketing automation: Whether you are a pro or first-time marketing, the feature of drop powerful marketing automation can help in capturing better leads and onboard users
21 days full-featured trial: If you are a first-time user and want to explore better of this version, then you can get the 21 days full-featured free trial option.
Drip Pricing
First plan: Free trial up to 21 days
Second plan: $49/month
FAQs on Best AWeber alternatives
Does AWeber offer a free plan?
Certainly, it does not have any kind of free plan. The price, however, begins at $19 per month, in which you get 500 subscribers.
Why look for AWeber alternatives?
Undoubtedly, AWeber is popular, but since it is a traditional tool, it lacks some updates. Besides, at the high price of $19/mo, you still must face issues. That is why it is better to look for alternatives to AWeber.
Is AWeber cheaper than MailChimp?
Both these email providers offers a free plan. With MailChimp you can send email to 2000 contacts whereas AWeber lets you send 3000 emails to 500 subscribers.
Who is AWeber best for?
AWeber is best for small businesses and bloggers.
Final Words on Best AWeber Alternatives
While looking up for something cost-friendly or something highly functional, it is better to explore some of the impeccable AWeber alternatives. These choices would offer the best of the tools and features that are needed for business growth.
Also Read: