So you started a blog?
You bought a domain name and web hosting for your blog
You also wrote articles which increase traffic to your blog
All Sounds good 🙂
Right?
But hold on in this post I will share with you some best blogging tips for beginners.
As a beginner, we make a lot of mistakes which can hamper us in our blogging career.
I am here to help you do proper blogging. I will share with you some of the best tips which will help you grow in blogging
So let's start with the tips for beginners
Best Blogging Tips For Beginners in 2023 for Amazing Success
1. Write What You Love
Yes, you heard it right. Always write what you love. If you love to write about gadgets do write on gadgets only. Don't crowd your blog with topics which you don't know. It's really bad to see a food blogger writing on a smartphone.
It shows that you are not concentrating on your blog properly. It really gives a bad impression on your readers.
So avoid writing the content in which you are not comfortable. This is my first tip in the list of tips on blogging for beginners
Also Read: Common Blogging Mistakes to Avoid
2. Be Different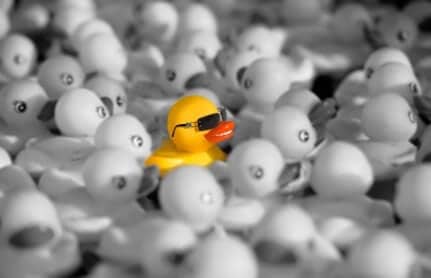 Try recognizing what you can change for your blog. Can you change the writing style? The way you solve the problems of your readers.
Be funny and humorous. Nobody wants to read a boring blog. What will happen is people will get bored easily and leave your blog very soon hence increasing the bounce rate which will affect your blog a lot. Another important tip in the list of best writing tips for beginners.
Also Read: Blog Topic Ideas for Beginners
3. Write Naturally
I always believe that we should write posts naturally. Never write it for search engines, write it for human beings your fellow blog readers.
If you write people will get connected to you and you can build a relationship with them very nicely.
So always write naturally. This is a very important tip in this list of top tips for beginner bloggers.
4. Good Content is Important
Yes, writing good content is extremely important. Don't write any crappy or useless content on your blog.
Firstly crappy content will not rank on search engines which in turn will not bring traffic.
If you don't get traffic you will get lost in millions of blogs made every day.
Hence good and quality content is extremely important.
5. Format Your Post
Always format your post which includes Heading tags, bullets and so on.
You will have a good benefit like the content will look organized and not spammy.
Search engines and humans love organized content which in turn will help you get a lot of benefits.
Use underlines, italics text, and bold some of your keywords in your blog post. In this way, you can format your blog post not only for search engines but also for your blog readers.
6. Keyword Research
Well, keyword research is a very vast topic. I will not cover here I will be making a separate post on how to do keyword research for your blog.
Till then just understand that keywords are your gold mine. If you choose a perfect keyword which is profitable it can bring you a lot of money.
Always do good keyword research by following the proper ways pro bloggers do.
I know you will say for keyword research there are paid tools like Semrush and Longtail Pro. I want to say that these tools are worth every penny.
As you want to do serious blogging you should be ready to spend a few bucks to be way ahead of the crowd.
7. Befriend Other Bloggers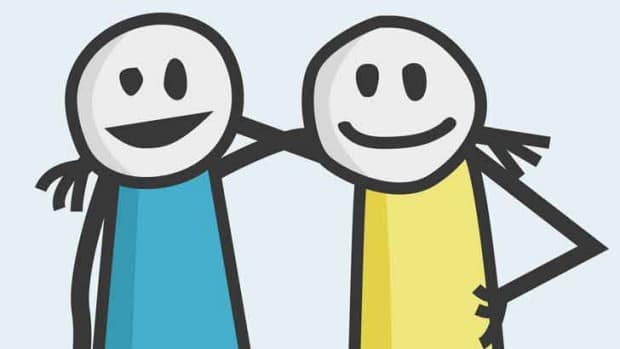 Make other bloggers your friends, comment on their posts, guest posts and so on. What will happen is you will get a readership to your blog and targeted traffic.
8. No Copying Other Bloggers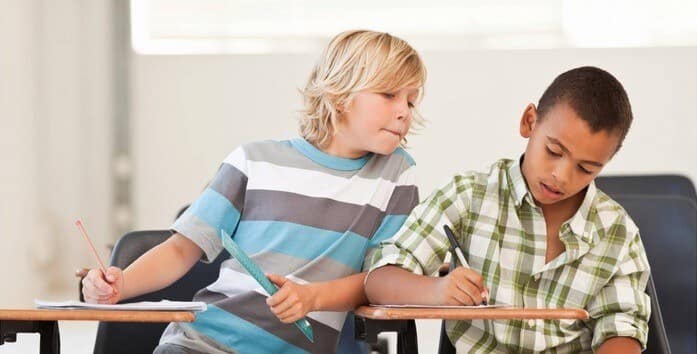 Please do not copy other bloggers. Did u let your homework done with hard work be copied by a friend? I guess No! The same is the case with the blog. Just don't copy others it won't be fruitful and trust will not be gained.
9. Speak the Truth
Yes always speak the truth. Whatever it may be. If you don't like a service or product say it. Don't be a diplomat be yourself.
If you are recommending a product or service to someone but you yourself are unsure or never used the product.How the hell you can recommend others to use.
Never fake yourself, my friend. Always be truthful and say valid points in your blog posts instead of blabbering crap.
10. Pick a Good Theme for Your Blog
A theme is the heart of any blog. Pick a good and easily understandable, navigable theme for your blog readers and search engines.
Nobody wants to read and follow a complicated blog filled with huge loads of ads and crappy widgets. Keep them at a minimum.
The main purpose of blogging is to help others, solve the problems they are facing and not to let them hit the back button and move on to the next blog.
11. Don't Measure Your Statistics So Early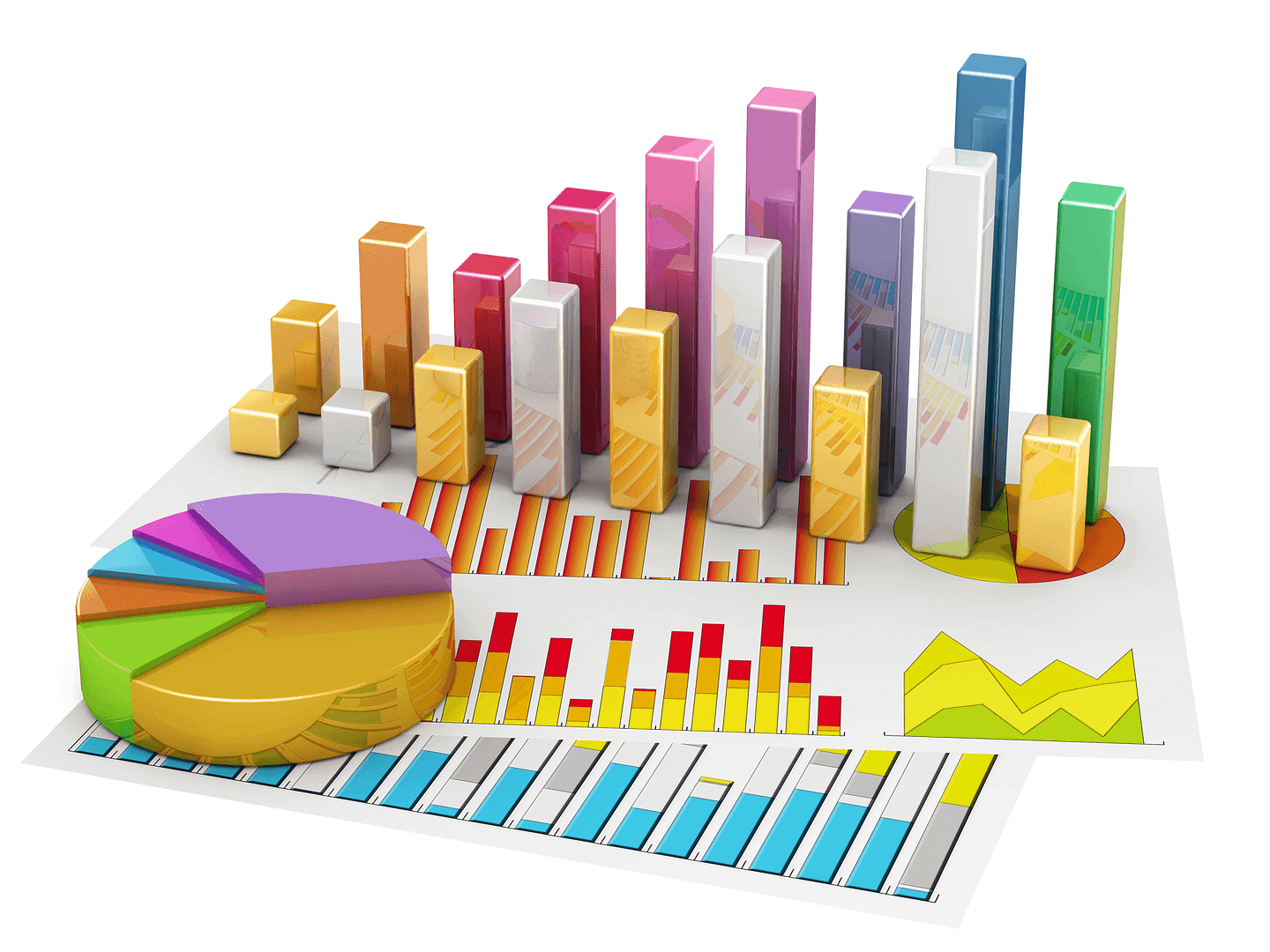 As a beginner please don't measure your traffic so fast. You will feel why I am not getting traffic and so on.
You might get motivated by looking at the earnings of pro high-earning bloggers. You must remember that you are a beginner not a well-established pro blogger of the blogosphere.
Yep, that's right. Use the social plugins of WordPress to make your content shareable. If your readers will like your post they will share it with their friends and colleagues.
It's a win-win situation. They will get a huge amount of knowledge and you will be getting referral traffic which is a highly important factor in your blog growth.
13. Write for Your Audience
Always write for your audience, not for search engines. I see many newbies wasting a hell lot of time focusing on SEO.
Yes, I am not saying SEO is not important.SEO is an integral part of blogging but more important than it is Reader satisfaction.
Also Read: Blogging Mistakes to Avoid
He has gone on our blog with the hope that his problem will get solved. Our part as bloggers is to help him solve his problem.
If you are in a news niche make sure you keep your readers engaged by providing a variety of news.
If you are in the entertainment and health fitness niche provide your readers with some extra tips which will force them to come to your blog in future.
14. Don't Give Up
Yep! Honestly many fail to do so. As a newbie, you should understand blogging is not fun nor it is very easy. It takes a huge amount of hard work and dedication.
Just writing a few posts which are of no good quality and expecting money to roll in is bad thinking.
Your first priority is to make your blog helpful to others. Think for others rather than thinking of yourself.
15. Write Frequently
I have seen many successful bloggers like Harsh Agarwal of Shoutmeloud. He writes posts very frequently. Every day you can see new posts on his blog.
Why he does do so?
He wants to keep his subscribers engaged by providing a lot of valuable content.
You will not only keep your blog readers engaged but will also feed hungry spiders of search engines which are constantly in search of new content.
So a very generic and important tip is to write frequently. If you are busy with some other work try to take out time from it and do blogging.
16. Expect Criticism
Yes, you will have to face a lot of it. I myself face it every time. People will comment on your blog writing style, about your blog theme and so on.
Never get hurt or disappointed with it. I suggest you try to improvise according to it.
Make a list of things which you can improve and work on.
We need to understand no one in the world is perfect except GOD..!!
We make mistakes a lot but how we rectify and bounce back is important.
So always be ready to face criticism and never get hurt.
17. Be Generous
Always be generous to others. I am not just telling about blogging. You will have to be the same in your personal life too.
Look my friend as human beings it's our core responsibility to help each other in good and bad times.
If you are blogging you should help other bloggers or your fellow readers generously without showing attitude or ego.
It's really very bad and can hamper your success in blogging and your personal life. It is must read blogging tip for beginners.
So a good tip is to be generous in your life.
18. Watch What Your Competitors Do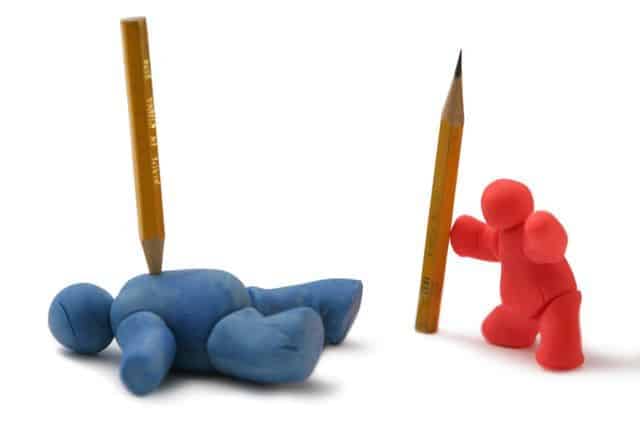 Always watch what your competition does and try to check if are you doing things of the same level?
Are you lagging behind them?
What things they are good at?
What things I don't possess but do they do?
Try to understand their blogging strategy. You may come to know completely various things and it will change the way u blog. Another important tip in the list of blogging tips & tricks for beginners bloggers.
19. Build Your Email List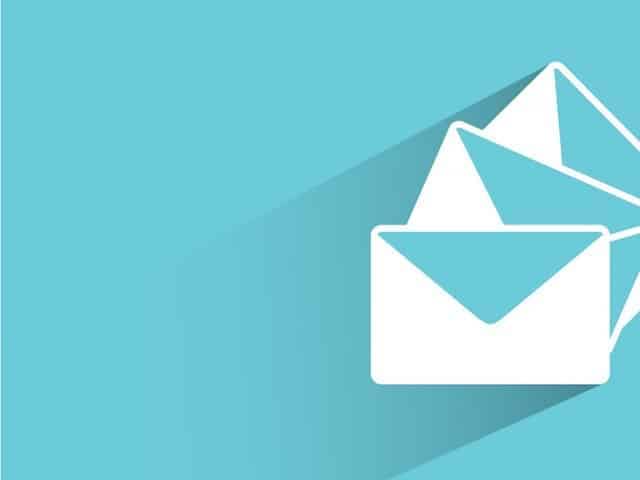 Do you have a personal email for yourself?
Do you use it to check your emails daily?
I think the answer is YES
Then don't you think your blog readers will also be doing the same thing
Make sense?
Yup, I am telling you to make an email list. Collect the email ids of your blog readers who will turn into subscribers of your blog after signup for your email list.
If you are ignoring email lists as a part of your blogging campaign.
Let me tell you 1 thing you are losing a huge amount of traffic and readership for your blog.
If you don't have an email list go to your blog right now and start using email marketing software.
Email marketing is another integral part of your blogging success which can never be forgotten to use. Yet another important tip in the list of tips for blogging for beginners.
20. Write an Amazing Call to Action (CTA)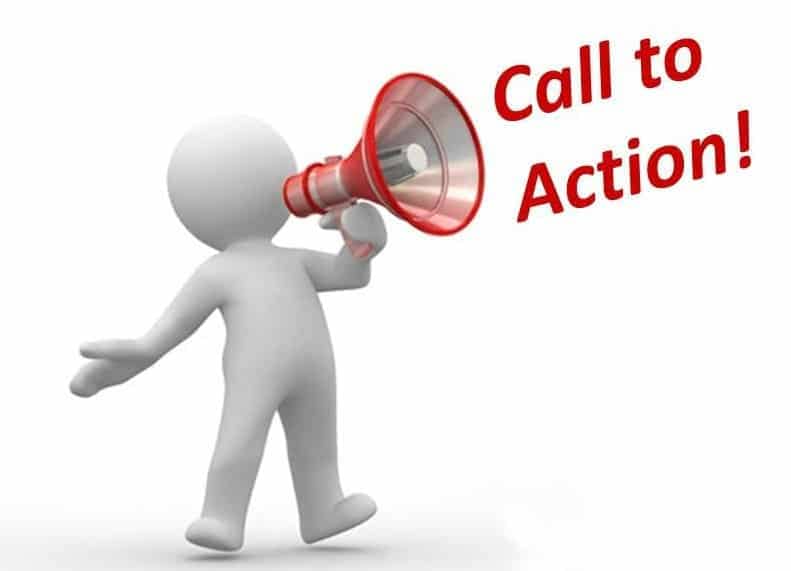 Always write an appealing call to action (CTA) at the end of your blog post.
Suppose you are reviewing any product or service as an affiliate. It is good practice to ask your readers to buy that product or service.
You will have to instruct your blog readers that Ok now I have read this product review now the reviewer is asking me to go to this link.
It will give a complete idea of what to be done next. It will not make him feel lost after reading your blog post or product review.
21. Conduct Giveaways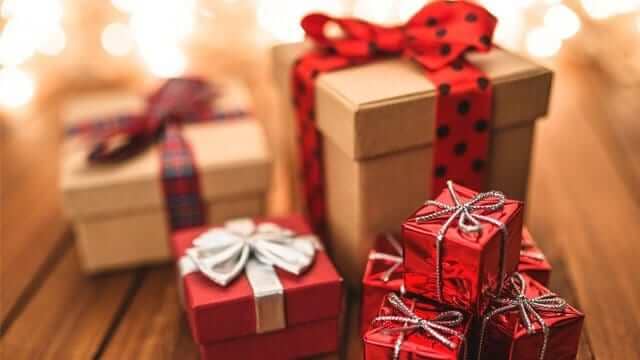 Giveaways are sweet. Everybody loves giveaways. Be it free or some product/service at a discounted price.
You can make more money out of it if you attach an affiliate link to the product/service you are giving to your blog readers.
They will buy the products and Bingo!  You will get paid.
22. Write Catchy Headlines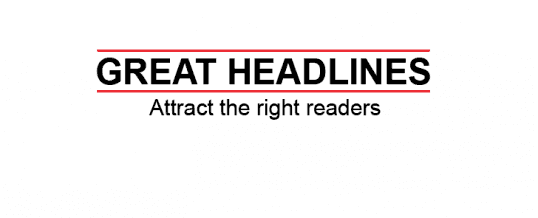 Let's take an example of a blog post headline
How to start a blog and make money
How to start a blog and make $10,000/mo with Ninja style
Which blog post headline will you click?
I think your answer will be second. Good, you are going right!
Always make catchy headlines for your blog readers. Create curiosity for readers such that they will click your link to find out what's written there.
Never keep your blog post headlines boring
You must remember blog headline is the very first part which readers notice. If you make it catchy and appealing you will get good traffic as your CTR(Click Through Rate) will increase.
Google will see you as an authentic and authoritative source of knowledge eventually boosting your rankings in SERPs (Search Engines Result Pages).
23. Cite Your References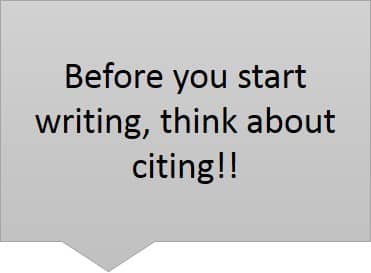 It is a good habit to cite your references. By citing your references you are giving the due respect to the author or blogger from where you have taken that piece of content.
Darren Rowse of Problogger.net always recommends Quality over quantity. 
You will have to cite your references or resources in your blog which helped you make a blog post.
24. Keep Your Post Not Too Short Or Not So Long
Ok here is the take!
If you are writing a detailed review/case study or tutorial of something which needs to be explained step by step your post must be at least 700 words.
If your blog post is something very generic or an opinion you can keep it short.
By short I mean not 300 words by counting exactly I mean to keep a good long enough that it will convey the message to the readers also the quality of the blog will not get hampered.
25. Keep Learning
I believe in one thing.
What is it you will ask?
LEARN…
You should always keep in mind to LEARN before you EARN
This message has got a very deep meaning which means you should learn things how to do before you earn from those things.
Many people struggle a lot in doing it.
So always keep learning new things in your niche which will definitely help your blog grow successfully.
Conclusion on Tips for Beginner Bloggers
So friends I tried including maximum tips in this post. If I have missed some points let me know via comments.
So which of these blogging beginner tips do you follow for your blog? Comment down below