Whether you are a professional content developer or a blogger who just loves to craft lovely articles or make some creative videos, to have a perfect laptop for blogging is extremely important. You may wonder why a laptop is a must and not a desktop well, the answer is pretty easy. Blogging is all about freedom and you will be your own boss. You of course would need your own place that comforts you and give you a better space to fishing your tasks.
If you wish to take your blogging career to an advanced level then you must consider the important things that you require for this platform. Talking of which laptop is the primary weapon you need to have.
Understanding this basic need, we have come up with some of the best laptops for bloggers that are affordable and loaded with the features that any blogger would need while creating content.
Checkout other posts on Blogging category
How to Choose the Best Laptop for Blogging?
Other than the list that is shared above if you want to explore some more options in the market then surely, here are a few things that you may want to consider. There are some features and specifications of such a laptop that you need to focus on which would of course give you the ideal option that you had been looking for.
1. Size of the laptop
For every blogger the laptop size is important. You can consider the moderate size which does not relay that big or that small. The average size can be usually a 15 inch one to choose from. You can even select the machine as per the size and price in which you want to fit it in.
2. RAM
Call it a RAM or a processor well you must have a decent one. You can consider the latest one which is the Core i5 Chipset that is brought to you by Intel. It is quite sufficient for a writer.
The RAM may not be that important but you can settle for the one which comes with 8GB space. You will not require anything higher than that.
3. The storage
Further, for a blogger, the ideal laptop needs to have enough storage capacity where he or she can store all the important work. If you are quite busy then you have to even download other's writing for later reference.
That is why considering your own write-ups and downloads that you will make the 1TB should be sufficient.
4. Backlit Keyboard
Those bloggers who prefer working at night when others want to sleep can find this part of the laptop extremely helpful. It makes it quite accessible for you to do the typing even in the dark. You must try giving preference to a laptop with such a feature so that working anytime will never be a restriction for you.
5. Better battery life
You, of course, should focus on more good battery life for your laptop. There are so many bloggers who often prefer creating content while traveling. They of course would not have the electricity easily accessible always and that is why the focus should be more on the long battery life. You might want to check this part most importantly when you order your laptop.
6. External Design
Blogging and vlogging are part of creativity. You can go to the choice of color that you prefer for your laptop. You can select a bright color that has an aesthetic appeal with a lovely design that would enhance your appearance. You might want to look for the laptop weight as you don't want to carry a heavy one wherever you go.
7. Connectivity Options
You need to make sure that your laptop comes with a wide range of connectivity options. Since you will be writing your blog when you are online, you would of course need a good source for a better internet.
8. Robust machine
Lastly, of all things, you must have a robust machine. Of course, it will not last always bit you will not have to replace it every 4 to 5 years., You must look for a machine that is fast and can give you some of the basic things other than mentioned above like a good display card and better RAM too.
Best Laptops for Bloggers and Writers in 2023
1. Apple MacBook Air
Apple MacBook Air will be the first entity to suggest if you're really a huge fan of Apple's stuff. It's really the perfect blogging laptop for people who want to change to the next stage of the project. Need not claim that the Mac has become famous because of its durability.
Apple MacBook Air 2017 is a trendy, versatile regular laptop, driven by the Quad-Core Core clocking at a frequency of 2.8 GHz, and is sporty with a 13.3-inch LED-gloss backlit Full HD display which fits with 1,440 x 900-pixel clarity, so the quality of the images is crisp and accurate.
The bigger screen is enough to complement play, browsing, and video sharing. The laptop has a hard drive of 256 and 128 GB DDR3 across the front of the space.
All of these are enabled for networking on the device with 802.11 a/b/g/n/ac, Bluetooth 4.2, USB Type C ports, SD card sockets, and Thunderbolt 3. The module features an optical drive with a Multi-Button Manual Recognition, Touch ID, accelerometer sensor, with which you can save massive volumes of data.
Features:
Dual-Core i5 processor
Good quality aluminum case
Integrated 3D enabled HD 3000 graphics processor
Dual USB ports
AC PowerPoint of 45 Watt
Power Link of MagSafe
Pros:
Good Battery Backup
Amazing OS enactment
Rapid data transfer with SSD
Easy to handle and shift
Cons:
Browser like safari doesn't have upgrade features like chrome
Metal body get hot on sunny days
Doesn't have high storage
Not fully game-oriented
2. Asus ZenBook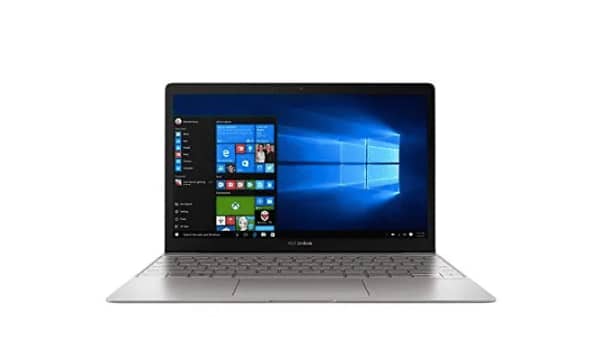 This might have been the "highest" bloggers laptop mentioned so far, without splitting your wallet. It is much further color-precise than any other laptops in this category if these relate to you (eventually even though not). Almost 30% more reliable to be effective.
The monitor at 1920 X 1080p is 14″ FHD (full HD). It features the already spectacular Ryzen 4500U CPU. Thermal conditioning is satisfactory, but the deck lift means the air flux is higher than most regular cooling laptops and a larger cooling.
Memory is indeed a 256GB SSD norm, which is very adequate. The SSD frequency definitely does need to be increased. The battery lasts 6 hours comfortably and doesn't let you play or edit footage.
Ultimately its weight also enables it one of the greatest blogger laptops, weighing just 1.10lbs! The keyboard is also backlit, comfortable, and powerful.
Features:
Backlit keyboard for night bloggers
Weight is almost least in the count
Best cooling properties
Power Backup is up to 6 hours on a standard basis
Pros:
Enhance graphical task
Battery life is amazing
Full HD resolution screen
Cons:
SSD performance is a little bit slow
3. Dell Inspiron 2-in-1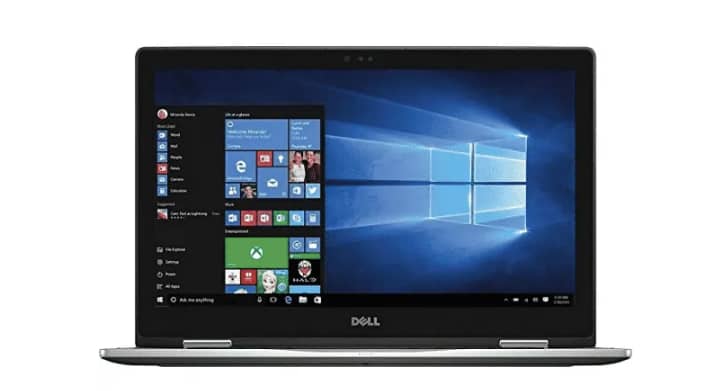 If you are looking for 2 in 1 of the gadgets which can easily be turned into a working touch screen, Dell Inspiron 2 in 1 should really be your top option since it's one of the favorites for certain individuals like writers and bloggers to transform convertible and removable laptops.
Inspiron 13, 15, and 17 became part of the pattern. This laptop has two distinctive characteristics such as the customizable component 2-in-1 and the processor.
This laptop currently has a core i5, 7th generic mobile processor Dual Core and Intel HD graphics 620. There is a Hard Disk Terabyte also which means the laptop does not need to hold your massive data using an additional HD. The RAM of the laptop is also 8 GB. You'll have a 15.6′′ full HD Touch screen and an optimized HD CAM for it as well.
Ports such as 1 HDMI, 2 USB 3.0, 1 USB 2.0, headphone, microphone, and video players, are all among the several popular laptops analyzed.
Features:
Long-lasting battery backup
High-resolution screen
Great storage
Fast processing with multi-tasking features
Pros:
Featured with IPS touch technology
Touch pen is available to manage touch screen features
best budget laptops for bloggers
Cons:
Heating issues
Low battery backup
High volumes might crash the speaker quality
4. Dell Latitude 7000
There is an explanation why the Dell Latitude 7000 sequence is far more costly in terms of design quality and overall Laptop output relative to all other versions from Dell, including Inspiron and the Studio series, etc.
If you really are looking for a slim ultra-book that delivers tremendous output, laptops series like Dell Latitude 7000 is mostly for everyone. However, it is a bit pricey notebook, it includes extra features including certain SSD, 12-inch glass touch-screen, and i7 processor.
Dell Latitude 7000 is a 12.50″ Advanced Windows 10 Notebook with a 1920×1080 HD pixels resolution. It arrives with an 8GB RAM controlled by a Core i5 system. The SSD storage system from Dell Latitude 7000 packs 512GB.
Intel Optimized HD Graphics powers graphics. Bluetooth, Ethernet, and many more are networking solutions.
Features:
256 GB SSD Storage Section
Backlit Keyboard for night bloggers or writers
Full HD resolution screen
Fast Processing Chip
Pros:
Magnesium alloy notebook for increased safety
Gorilla Glass touch screen for a smooth experience
Dual Type-C USB ports
Sleek and Slim in model
Cons:
Low battery life
Audio clarity is also very low
5. Lenovo ThinkPad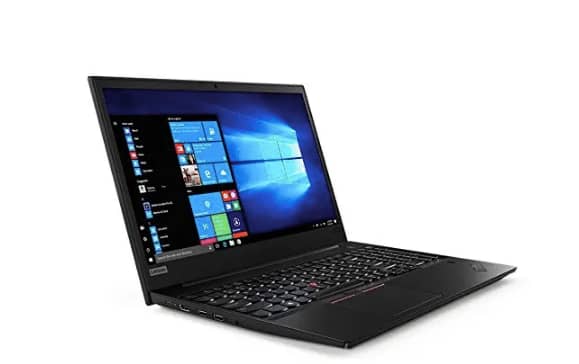 Lenovo ThinkPads are often so effective even with their reference configurations. The new model from Lenovo ThinkPad has an impressive full HD display screen, efficient i7 processor, and 16GB of RAM. This is a perfect alternative for you if you are hunting for the best blogging laptops.
Lenovo ThinkPad has a powerful, robust 15-inch-high-Definition antiglare keyboard with 500 GB SSD storage that helps you to execute all kinds of daily tasks easily and efficiently.
Intel Embedded HD Graphics 4000 powers graphics. Ethernet and 2 USB ports (1 x USB 2.0, 1 x USB 3.0), HDMI port, Multi-card port interfaces are provided in networking possibilities.
Features:
Fast processing feature
Long-life battery backup
Sufficient storage space
HD Webcam
Fingerprint scanner
Pros:
IPS monitor anti-gloss.
Instant output SSD drive capacity
Fast typing technique keyboard
Cons:
Some models don't have GPU options
Screen visibility is inconsistent.
6. Dell XPS13
Dell XPS laptops are commonly known to be Dell elevated laptop variants (cost-like MacBook) built primarily for increased high definition and unbelievable great design with advanced features along with 1 TB SSD Storage and 16GB RAM to do every operation.
An alternative to MacBooks, these laptops come with a 13-inch ultra-HD monitor, but with 1TB of SSD storage space; hence, you should definitely consider this. You still have the advantage of a high webcam, a lighter-weight notebook that is primarily for web browsers and bloggers that spend endless hours on-screens. So far, this is the best laptop for blogging and bloggers.
Features:
Ample amount of storage space i.e., 1 TB
Built with Intel UHD Graphics 620
Powered with 1.8 GHz Intel Core i7 quad-core processor
Widescreen camera
Pros:
Battery life is too good
Display with touch screen
High storage capacity
High-resolution camera
Cons:
Heating issues after long use
Speaker quality is low in the category
7. ASUS VivoBook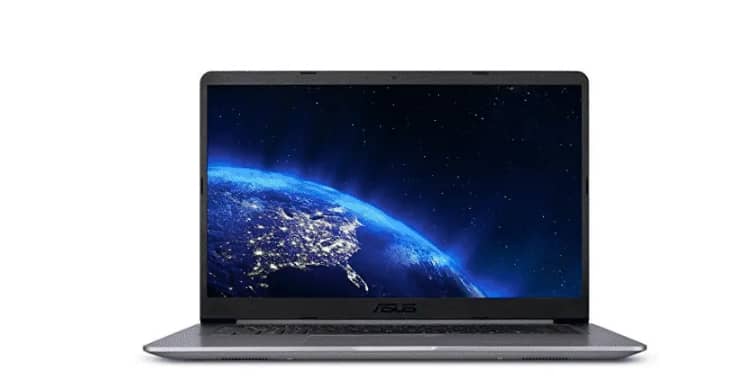 Asus VivoBook needs to be amongst the top choices with significant advantages including HD graphics, 1 TB of storage device, and 128 GB of SSD capacity, resulting in incredibly fast boot cycles and app load performance. This is also the best laptops for affiliate marketers.
The 15.6-inch monitor has a 1920×1080 IPS display. It brings with it 8 GB of RAM operated by a Core i5 chip. The Asus VivoBook S15 is configured with 256GB of SSD.
The Nvidia GeForce MX150 is operated by visual graphics. Bluetooth, Ethernet, and 4 USB ports (2x USB 2.0, 1x USB 3.0), multi-card Slot, and Mic In port are included in the networking system.
Features:
Built with Intel HD Graphics
The large storage capacity of 1 TB
Inbuilt RAM of 8 GB for fast processing
Powered with 2.9 GHz Intel Core i7 processor
Pros:
Enriched with a backlit keyboard for night bloggers or gamers
Wide-angle screen with HD resolution
High Performance
Cons:
Battery backup is low
Heating issues
8. Microsoft Surface Book 2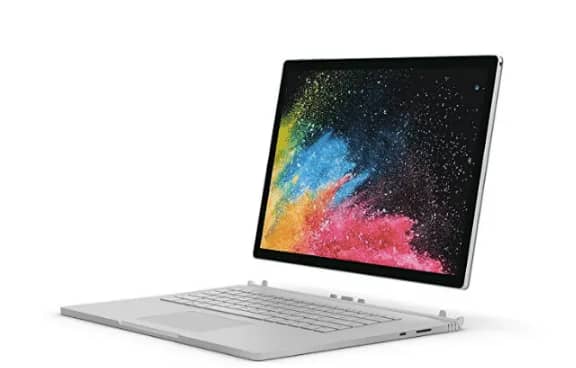 It is the best laptop for bloggers in the recent era. Most people in general those looking for customizable notebooks are skewed into Microsoft brands, and Surface Book 2 is indeed one of the finest since it can even be used as a notebook and you can work on the go.
You could certainly consider getting this Notebook if you are looking for a high-tech compact cum tablet with outstanding specifications, such as 1 TB of SSD space, 16 GB of RAM, Ultra HD graphics, and 1080p webcam.
Features:
High processing RAM of 16 GB
Powered with 1.9 GHz Intel Core i7 processor
Massive storage of 1 TB
HD Screen Resolution
HD Webcam for clear connectivity
Pros:
Ultra-Fast processing processor
Can work as tablet PC
Battery backup is amazing
Xbox connectivity available
Cons:
Price is too high
Massive screen wobbles
9. Apple 15 Inch MacBook Pro
You should go for a MacBook Pro if you still need Apple's rising laptop with extra capacity, an excellent chipset, and potent RAM. The processing and output provided by MacBook Pro are superior to Air.
You must choose MacBook Pro from MacBook Air if you are an apple follower and are searching for an easy-to-use keyboard with an incredibly decent layout and battery life and also extra huge storage.
Besides the 1.1 GHz Intel Core i3 chipset, the Backlighting keyboard and 8 GB of RAM are both on the brighter side for you to consider this laptop.
Features:
The storage capacity of 256 GB
Powered with 2.8 GHz quad-core Intel i7 chipset
Full retina display
16 GB of onboard memory
HD webcam for clear vision during connectivity
Pros:
High performance and quality laptop
Slim and sleek in design
Easy typing keyboard for fast bloggers
Good battery backup
Cons:
As compared to the features, this laptop is a little expensive
Absence of MagSafe in the latest version
10. Acer Aspire E15
Acer has been in the console market for yet more than decades and is a well-known manufacturer for offering reliable, feature-rich notebooks. Acer Aspire E15 is a versatile laptop with excellent high-end graphics comprising 8 GB of RAM and SSD.
The Aspire E15 is the right match for a writer and Acer has done a wonderful job with such a laptop. The laptop comes with CPU Corei3 up to 3.4 GHz 8th generation, 15.6 FHD crystal clear LED-lit monitor, full-screen mode, 1 TB HD, 6 GB of double channel RAM, and more. This laptop includes the Windows 10 home version too.
Acer Aspire E15 edition allows you to run your device without any complications, with a 15″ laptop with a full HD monitor and 256GB of SSD capacity. It is considered the best laptop for writers and bloggers.
Features:
Powered with 1.6 GHz Intel Core i5 processor
Inbuilt with Nvidia GeForce MX150 UHD Graphics
HD Screen resolution
HD Webcam
Pros:
Rapid Performance with SSD Hard disk
Full HD clarity Webcam
Price is reasonable
Best graphics in this price range
Cons:
Heating issues after a long use
Conclusion on Best Laptops for Bloggers in 2023
Now that you have a perfect picture of the best laptop choices you can consider for blogging, it should not be a time taking process for you to make the buying decision. There are some laptops that are best for video editing, Photoshop, and blogging stuff.
Since the demand of blogger is growing from quite some time, laptop, of course, is an important part of blogging activity. Besides don't just focus on buying it only for writing purposes. See to it that it can fulfill your other needs like entertainment or good screen to a certain extent.
Also Read: Best Google Chrome Extensions for Bloggers
Latest posts by Sufyan Shaikh
(see all)