Looking for GeneratePress alternatives?
It is important to consider more than just its visual appeal while selecting a WordPress theme for your next web site. Your theme also affects your site working experience so you'll like to pick one that fits your design style. If you like to use the page builder, your decision often comes down to GeneratePress. But wait here we are going to discuss what other options you have so that you can choose any one of them according to your need.
What is GeneratePress?
GeneratePress is a free, multi-purpose, lightweight WordPress theme, you can use it to create a blog, develop a business site, portfolio site, construct an eCommerce site using Woocommerce plugin, etc.
Why do You Need to Look for Best GeneratePress Alternatives?
GeneratePress theme is a fantastic player when it comes to usability, fast-loading, stable page creator, accessibility, and custom website design. We are not against GeneratePress but some users of WordPress have different design requirements & features for SEO. So they look for other alternatives to GeneratePress theme to create a beautiful website for their company. They may be looking for a change in terms of cost, ease of use, and other features. Hence we have recommended the best GeneratePress alternatives.
All the alternatives to GeneratePress theme, we suggested have the ability to load easily, consistency with the Elementor page maker, simple configuration options, and excellent help to address your problems. These best GeneratePress alternatives are favorites among the community of page builders. Each one is a solid tool for a variety of WordPress applications and, when used alongside specific page builder plugins, they truly stand out. Depending on your preferences you can go for anyone of them.
Top 10 Best GeneratePress Alternatives
Below is the list of best generatepress alternatives –
Thrive Themes
Divi Theme
Astra Theme
OceanWP
Genesis Framework
Sydney Pro
Avada Theme
Publisher Theme
MTS Schema
GreatWall Pro
Let us see one by one
Thrive Themes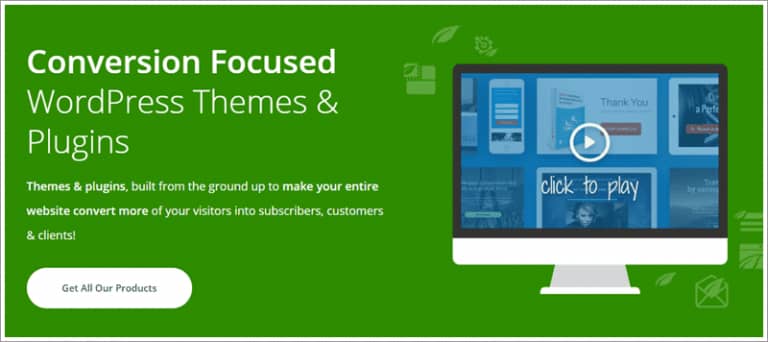 Whether you're a blogger, affiliate marketer, service provider, or just a product provider that wants to make money more efficiently from the engaging audience, Thrive Themes membership tools can deliver the best results at a fair price right from the start.
Reason to choose
Thrive Themes is a collection of WordPress plugins, templates, and additional tools to create quickly transforming WordPress pages from scratch. The best thing about choosing Thrive Themes over GeneratePress is that you don't need an extra page builder to set up page layouts, widgets, etc.
Features:
It provides a variety of WordPress themes and plug-ins functionality and other extra tools.
Thrive themes are easy to install and even a beginner customer can configure them. Front editor of Thrive Themes offers drag-and-drop functionality for all elements.
The site serves everyone well. Professionals such as bloggers, affiliate marketers, service providers or even a drug seller will generate money
When you are built for your website by all other theme clubs, Thrive themes offer you leads and sales. They are super safe and ready for conversion.
Divi Theme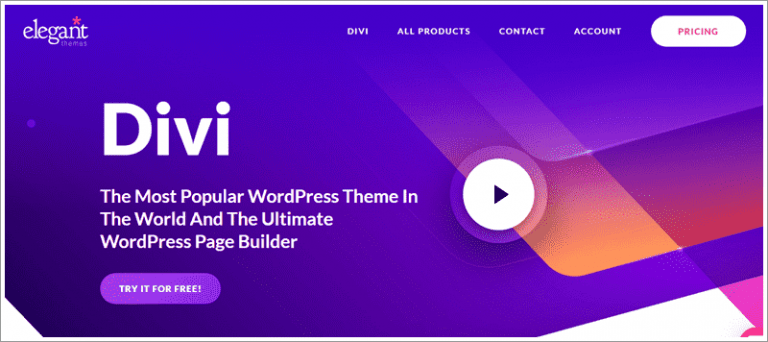 Divi is the first framework which the Elegantthemes team has created. Divi has turned the way WordPress designs into something amazing. Now with the support of Divi, without much hard work, we can build every concept web site. You can visually create something via the front-end editor which saves the changes in real-time. It's also known to create landing pages from scratch using a versatile drag and drop website maker.
Reason to choose
The reason for choosing Divi as GeneratePress free alternative is that you don't need to buy extra page creators or premium themes because it has everything you need to create gorgeous websites.
The Divi builder is a plugin which is very useful in case if you want to use any other 3rd party theme. Divi builder is compatible with all the themes.
Features:
The websites have hundreds of editable templates.
In any WordPress theme, you can use the Divi Builder plugin and use all the Divi features to design a particular theme.
Divi is the great drag & drop WordPress theme.
Built with the Divi Builder, the pages load lightning fast, meaning less bounce rate and more page views.
The user can optimize content with Divi Leads. It also facilitates A / B tests that secure a high rate of conversion.
It supports Plug-ins and Alternate Themes. These features help speed the work.
Astra Theme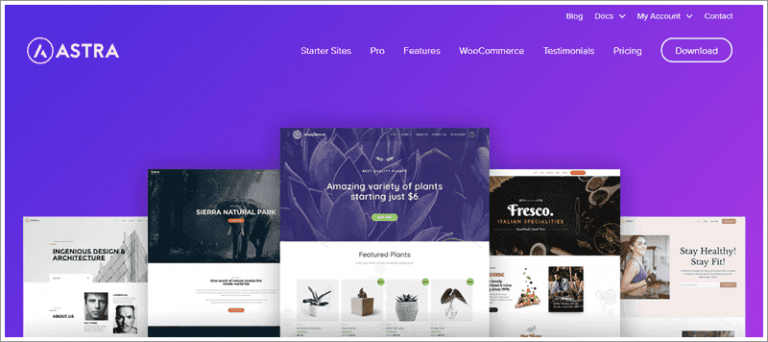 Astra helps you create a stylish website, although performance is their primary concern. This is an extremely lightweight alternative to GeneratePress theme that keeps the front and back ends of your site running fast. Each of its amazing functions justifies using this webpage. The themes are sold both for free and through the charge of a certain cost. We recommend you opt for the exclusive version. The pro edition lets users take advantage of the features to the fullest.
Reason to choose
This theme has cool features such as lower use of space, optimizing programs, supporting self-management, and much more. It is extremely flexible also for non-coders, although it still gives developers other tools to make the most out of it.
Features
Uses JavaScript Vanilla. This avoids Jquery and makes fast processing smoother.
Astra is one of the best alternatives to GeneratePress theme It is known for improved speed and quicker ability to execute. It takes less than half seconds for those lightweight themes to download.
Astra acquires space of fewer than 50 KB; most comparable sites require spaces of more than 100Kb.
Colors and Fonts may be selected by the user. It allows the brand that the customer owns to fit well. It's quick to configure colors and topography too.
OceanWP
OceanWp creates beautiful WordPress websites within a fixed time frame as fast as possible. It is a fast-loading WordPress theme that comes with great support for third-party plugins and page builders with drag-and-drop.
Reason to choose
OceanWP is a platform for the tech-niche. Hence the best technical affiliations are gained from the best alternative GeneratePress platform. If you're looking for the best alternative GeneratePress themes, the site will be offering you affiliate blogs. This also includes Child Theme-a term recently created. It is also fascinatingly integrated with WooCommerce. The site and themes also have versions that are mobile responsive. There are Membership options that are free and paid. The paid version definitely adds more convenient features.
Features
With this GeneratePress free alternative, thanks to the presence of newly developed Meta box, WordPress professionals gain access to individual pieces of content.
OceanWP helps enable and disable features of Individual JavaScript and CSS snippets quickly.
The inclusion of hooks allows for the fast integration of content through different areas of the web.
It fits well with WooCommerce.
Genesis Framework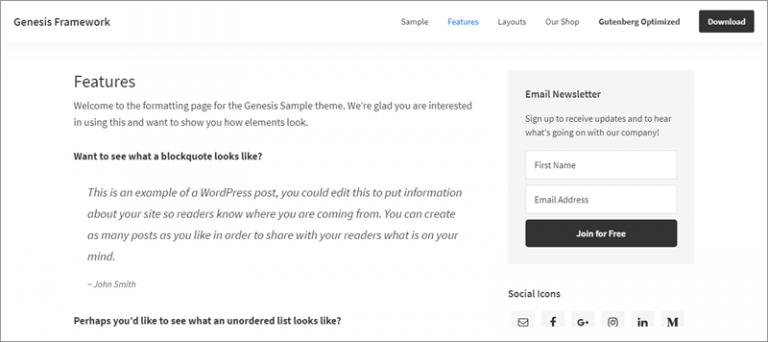 Genesis Framework is appreciated for its best design and superb appearance. Industry's best coders and programmers built Genesis Architecture for StudioPress. All the themes from StudioPress are from the Genesis system, and we name them as Child themes.
Reason to choose
You can change your theme in the future without changing the essential Genesis Framework if you install the Genesis Framework and choose one of the themes. Genesis has a theme for every different website. Though the site comes with themes for free offers and paid.
Features
Comes with secure and website-optimized search-engine foundations.
Various configurations, custom body post sections for each post, breadcrumbs, numeric navigation, and other inimitable features are included in the built-in features.
All the themes in Genesis based on HTML5.
Codes are super safe, and free of errors.
Genesis framework will accept any themes related to Genesis Child.
Sydney Pro
Sydney is another WordPress theme, like GeneratePress, OceanWP, and WP Astra. Its free edition is enough to decorate the WordPress website or blog. It is one of the best GeneratePress free alternative.
Sydney Pro is the premium version and functions as an addition to the core theme, designed for freelancers and companies to quickly and efficiently create a beautiful looking web site in less time.
Reason to choose
Users will be given full control over website layout, header & footer, page template, widget, or blocks with better customer functionality. Sydney Pro comes with several different tailoring enabler options. Such additional features are found in the Features category of Pro. Every new tab that appears in the screen-sheet has optional grades.
People who are looking for an alternative to GeneratePress theme may be frustrated but this awesome alternative is only available in the paid version.
Features
The premium theme helps the user to receive a short-code in the header. Alternatively, you can take advantage of the integration of the incorporated Crelly Slider. Anyway, adding a slider would help the user and impress visitors.
The theme allows seven-page templates in total. Five pages of these are added to the fewer allowing additional versatility.
You can add a contact block over the footer right above. It allows you to show all contact information such as name, address, phone number, etc. Using Contact Form 7 will help you visualize a contact building.
Avada Theme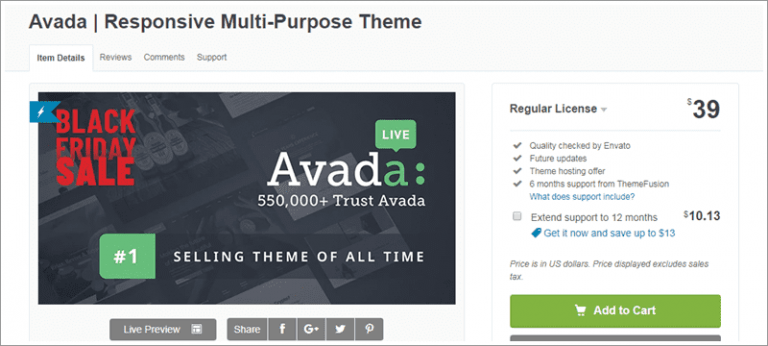 Avada is a WordPress theme for multipurpose use. It is available on ThemeForest. It has intuitive front-end visual design and editing tools to build stunning websites in much less time.
Reason to choose
WordPress experts know how fantastic and useful websites they can set up with the editing tools and visual design that are offered. The multipurpose and innovative websites inside a clutter-free environment improve website interaction.
Features
Integrates the control option and configuration of a Fusion Theme that is available everywhere. Quick interaction with the design feature aids in quick modification.
Avada is retaining a new and dynamic content system. The system offers optimum adaptability when designs are transformed.
Avada design elements are versatile and exclusive. The user will get countless options that will help them create creative and feature-rich content.
Publisher Theme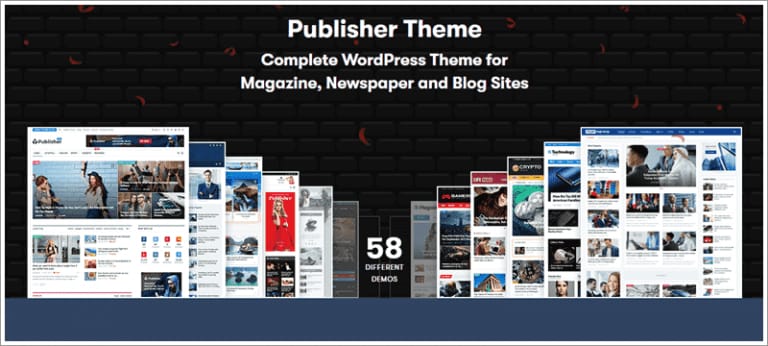 Reason to choose
Publishers' theme is designed for those who do not want to take coding hassle while editing templates of websites or styles of posts. At the same time, this alternative to GeneratePress theme is the cheapest in the market. The low-cost and high usability together account for its demand.
Features
With a single click on the screen, you will load a considerable demo.
The versatility in design is also impressive. The theme has 58 designs which are classic and pre-made.
A Mobile version of the theme can generate support for Google AMP and Facebook Instant Article.
The site was optimized by Google Certified Experts using advanced and unrevealed SEO techniques. Hence the website's SERP rating is highest.
The website provides daily reports. The dashboard contains cryptocurrency, stock index, or currency exchange info.
MTS Schema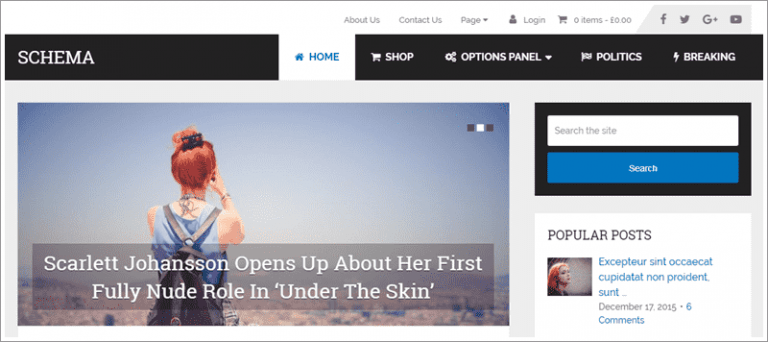 If speed is something about which you are very specific, then the schema is the best alternative to GeneratePress theme you may consider. Don't opt for GeneratePress free alternative. Pro version offers considerably better credentials. MTS Schema is deemed the best GeneratePress alternative for the incredible speed. Configuration takes the least amount of time.
Also Read: Schema Theme Review
Reason to choose
The best part of this theme is that the theme comes with an integrated review system to help you score high in search engines. The inclusion of snippets helps search engines position the site in a better position to search for. Consequently, pages with MTS schema will still get higher SERP ratings and faster conversion.
Features
The modules are completely compliant with Elementor Builder
Offer optimum response.
Including features of Ad Management helps to increase SEO efficiency.
Strong Panel Choices
Customized CSS framework
Help offered by rich snippets..
GreatWall Pro
GreatWall is an impressive, multi-purpose WordPress theme with the features of drag and drop layouts. The theme is highly responsive to mobile phones. The user can manage his company from the safety of his her home
Reason to choose
That could be a perfect choice for e-commerce websites. Greatwall Pro is designed and built specifically for professionals working in the SEO. Google's involvement also ensures a high ranking on SERP.
Features
The user can change the design, settings, and color of the theme using the customization facility. You can also have a preview of those changes.
Transcribing the theme into multiple local languages is allowed.
Conclusion on Top GeneratePress Alternatives
GeneratePress free version theme comes with a limited number of features but with a small amount of investment, you can upgrade to it. The Best GeneratePress Alternatives also provides excellent features. If you're disappointed with GeneratePress, then try any of the best GeneratePress alternative.
Latest posts by Sufyan Shaikh
(see all)