Are you looking for a post on how to make money on Pinterest without a blog?
If yes then you are in the right place.
Is it possible to do affiliate marketing on Pinterest without a website?
I had already published a post on How to Make Money on Pinterest for Beginners.
I know not all people want to start a blog by investing money this is the reason I have written this blog post exclusively for you.
Let's get started on the post on how to do affiliate marketing on Pinterest without a website
What Does Affiliate Marketing Mean?
First you need to know what affiliate marketing stands for?
You must be asking how to earn money on Pinterest without a blog?
It simply means you are referring to a product to someone who is in need of it.
You earn a commission once that person makes a successful sale via your affiliate link.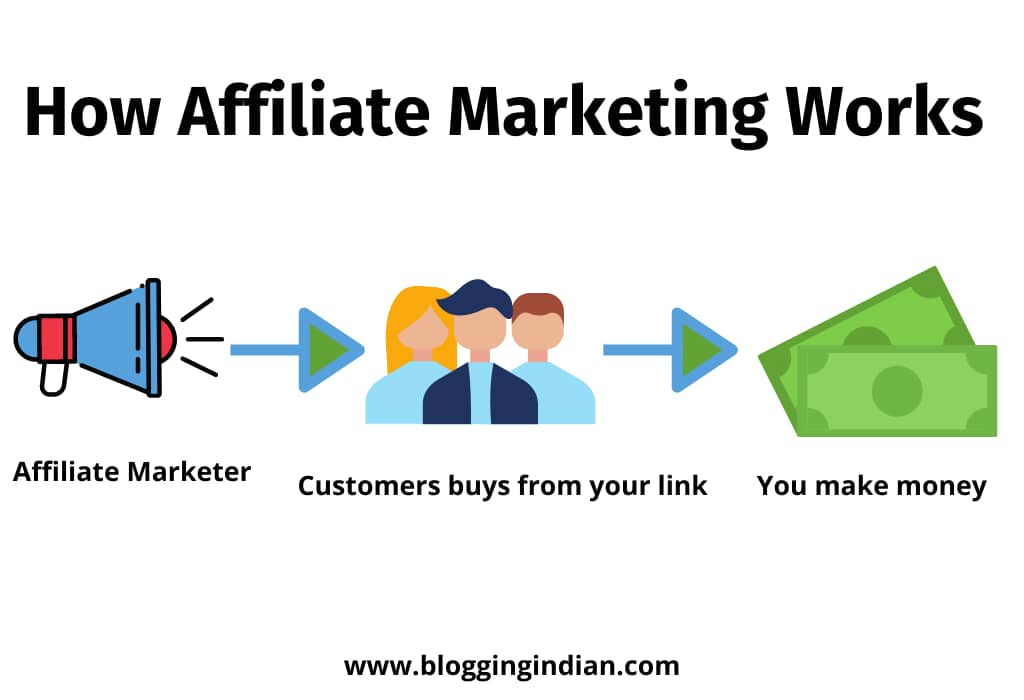 The amount of money you can make depends on the type of affiliate program you join to make money on Pinterest.
Some of them pay 50% sales, some may pay even higher depending on the affiliate program you join.
Most of the online products you see have an affiliate program and they are mostly free to join.
Now the question comes in how to use Pinterest for affiliate marketing without a blog?
 Read on to know more.
Are Affiliate Links Allowed on Pinterest?
If we go back in 2015, Pinterest banned the use of affiliate links due to spammers.
Many people who depended on it to make money were shocked due to this decision.
But after a year Pinterest lifted the ban because they found out a way on how to tackle spammers.
Great right?
So for the above question: Yes affiliate links allowed on Pinterest
How to Make Money on Pinterest without a Blog
You must be asking how to make money with Pinterest without a blog?
or
how can i make money on Pinterest without a blog?
I know you came here just to know about it.
Affiliate marketing without a blog on Pinterest is pretty great.
Below I have listed down all the steps you need to follow –
Step 1 – Setup your Pinterest Profile

I hope you have already signed up for Pinterest business account if not you can get started from below link –
https://business.pinterest.com/en
Once you are in you need to fill in your name, bio, display picture and description for your Pinterest profile.
Let me tell you that success on Pinterest depends on the niche you choose.
So always pick a single niche to get started.
Below is the list of popular niche you can consider for yourself –
Weight Loss
Travel
DIY
Beauty
Recipes
Fitness
Whatever the niche you choose make sure to fill in the complete profile.
Step 2 – Find Affiliate Programs for Your Niche
Finding affiliate programs as per your niche is not a difficult job.
All you have to do is make a search like this on Google.
"Niche" + affiliate programs
For example – travel affiliate programs
Also Read:
Best Recurring Affiliate Programs
Keep in mind some of the affiliate programs require their users to have a blog or website.
If you dont have a website or blog you can start your own by reading this article.
If you really do not need a website or blog you can get started with below two affiliate networks –
Let me tell you can join the above programs for FREE and can choose the products of your own liking.
Step 3 – Designing Pins on Pinterest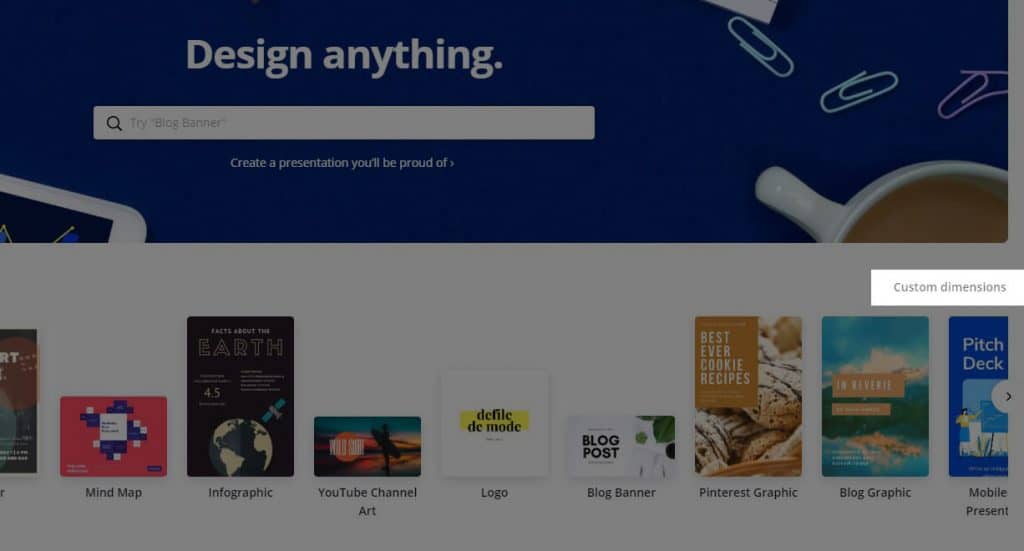 Once you are done with choosing an affiliate product you need to design Pins for your Pinterest account.
You can make sure of this free tool named Canva to design your own Pins.
I use the same tool to Design Pins for my own Account.
You can start designing Pins from scratch or use predefined templates for Pinterest.
Moving on let me tell you Vertical pins perform better than horizontal Pins as they are easy to stand out.
If you are using Canva you can define your own custom dimension as shown below –
600×1200 dimensions works well but you can set size as per your needs.
Step 4 – Start Pinning to Your Pinterest Boards
Let me give you an example.
I am into blogging niche and I have topic called "Best Blogging Tips for Beginners"
So for this topic I need to pin in the relevant boards on my Pinterest account.
I can pin in the boards such as –
Blogging
Best Blogging Tips
Blogging for Beginners
You get the idea right?
The entire pinning process can be quite manual and time consuming.
If you want to save time you can start a scheduling tool like TailWind.
It is a Pinterest approved scheduler which can let you upload Pins automatically  and roll them out at desired time.
You can schedule Pins for a month or a year ahead and it will pin on automation basis without any manual input.
Things to Keep in Mind When Affiliate Marketing on Pinterest
Let me tell you Pinterest is a very strict platform and all the users need to follow the rules to avoid ban.
Below are few important points to keep in mind when doing affiliate marketing on Pinterest.
1. Affiliate Links Disclosure
As per FTC regulations you need to disclose your affiliate links wherever you share it.
You can do this by mentioning #Affiliate at the end of Pin description
2. Do not use URL Shorteners
You will agree with me that affiliate links look pretty weird with long URLs and tracking numbers.
Seeing that many people shorten them using URL shorteners.
But Pinterest does not allow you to shorten affiliate links.
So keep this in mind.
3. Maintain Good Balance
Do not overdo things such as commenting, sharing, re-pinning above moderate level.
Anything which is above moderate level can get your account banned and you can lose all the effort you made.
So be very sure to follow this tips.
4. Create Multiple Pins
Pinterest is a visual platform and has a lot of focus on the look of your Pins.
Also Pinterest has recently announced that they are giving preference to new pins over older ones.
Which means you need to design pins regularly (maybe 1-2 everyday) to get a good amount of exposure.
Conclusion on How to Earn Money on Pinterest without a blog
You just learned how to make money on Pinterest without a blog or make money on Pinterest without blogging.
I am excited to know what do you think about the methods mentioned above and how are you going to use them for doing affiliate marketing on Pinterest without a blog
Let me know in the comments below.
Also Read: How to Make Money on Pinterest for Beginners
Latest posts by Sufyan Shaikh
(see all)