Here are the best Mailchimp alternatives for email marketing –
ConvertKit
SendinBlue
Constant Contact
Drip
MailerLite
Moosend
OmniSend
Email marketing tools make it easier for companies and businessmen to meet their clients and leads. There are numerous email marketing companies, many providing a full package of useful resources alongside their email marketing services. Whether you target a few hundred people a month, or thousands of prospects a day, the way to go is an email marketing tool.
What is Email Marketing?
Email marketing is a digital marketing technique focused on attracting new customers and leads via targeted emails. It's an effective way of turning prospects into paying clients. It's also one of the easiest ways to keep the loyal customer base up-to-date with new features or company news. The email marketing tools make it much easier to handle this contact process.
Mailchimp is among the best-known email marketing tools available which used to offer some of the best quality newsletter services around, and its newsletter tool still includes a huge variety of professional features. The free and low-cost plans have made it one of the best choices for small and medium-sized businesses for several years. So, why are a lot of people searching for alternatives to Mailchimp now? Let's see.
Why People Switch Away from MailChimp?
Main reasons why people are switching from Mailchimp to Mailchimp alternatives are:
Change in their pricing plans means they started using contacts instead of subscribers, which means that you have to handle your own unsubscribes. and if you forget any of them, you might end up paying for them.
There is no visual automation
They have a generous trial offer. But a lot of spammers have been drawn to it, which effected email distribution for everyone else.
Who Should Stay with MailChimp?
If You need detailed reporting: MailChimp provides one of the most comprehensive reporting systems for finding the effectiveness of the newsletters, providing extensive solutions such as Google Analytics integration, Geotracking, etc
If You have a very small list: MailChimp's latest pricing strategy imposes new limitations to their free account.
If You want to design good looking emails easily: Their editor is fast, simple, and drag and drop. It's very easy to create attractive emails that will stand out from the rest and engage your audience.
Who should look for MailChimp alternatives?
People on a tight budget: As soon as you quit the freemium package, things start to add up to MailChimp, particularly now that they charge on the basis of the total number of contacts, rather than just the subscription contacts.
People who want the best email marketing services: When you really want to make the best out of your email marketing efforts, Mailchimp can be constrained in terms of marketing automation functionality. Their autoresponders are good, but you need to look elsewhere for promotion focused on user actions, marking, split checks, and advanced workflows.
People want to manage multiple mailing lists: Because Mailchimp keeps every list separate from each other, it reduces the efficiency, flexibility, and accuracy.
People who need a landing page: Some email marketers would like to give a special page when they click a link. These pages can deliver personalized content and serve as an efficient advertising enclosure or segmentation tool. Mailchimp's landing pages are a little simple, they don't offer A / B checking.
Top 10 Best MailChimp Alternatives in 2023 for Email Marketing
ConvertKit
ConvertKit is first on this best Mailchimp Alternatives list. This email marketing service was designed for small businesses and entrepreneurs. So if you're an author, YouTuber, course designer, photographer, or any other artistic sort, then ConvertKit could be the right platform for you. ConvertKit is another great forum for online creators and blogs to simplify the ads. They cater to a very particular audience and help them get to where they would like to go. That includes providing strong automation and other innovative technologies that are precisely customized to the creator's needs.
Features
Detailed management of the Subscriber
Plan and create opt-in forms and landing pages.
Auto-deliver lead magnets.
Build mobile-responsive, clutter-free e-mails with clickable CTAs.
Give the content to the subscribers on schedule and guide.
Organize your subscribers with the tags and segments based on interest.
Monitor the conversion rates in the dashboard on your homepage.
Integrate your apps with Crowdcast, Teachable, Shopify, Zapier and load more
Price
$29/month – 0-1k subscribers and unlimited emails.
$49/month – 1-3k subscribers and unlimited emails.
$79/month – 3-5k subscribers and unlimited emails.
Reason to Choose
The key selling point of ConvertKit is its user-friendly interface. You can quickly organize your contact list, visually construct automatic workflows, plan email sequences, and much more, without being daunting in any way. In comparison, while Mailchimp is filled with features, many of them are not that easy to use, and can definitely not be deemed intuitive. When you're looking for an alternative to Mailchimp which is easy to use, then ConvertKit is the best alternative to Mailchimp.
SendinBlue
SendinBlue is another common alternative to Mailchimp which provides email and SMS marketing services. It's designed to help entrepreneurs and newcomers manage their marketing strategies seamlessly. It is filled with powerful tools for producing email alerts, scheduling of email marketing, SMS messages, landing pages, Facebook advertising, online chat, and more.
Their customized content automation software lets you deliver consumer behavior-based emails to a specific audience. It comes with an easy-to-use template builder to boost your marketing campaigns and great email deliverability. They also offer business owners more fair pricing plans including an eternally free plan.
Features
Segmentation of databases and targeting of audiences (import files, segmentation, and dynamic lists, create forms),
Make a campaign quickly (intuitive newsletter builder, HTML editor, dynamic fields, responsive emails),
SMTP features
Advanced analytics and tracking (real-time statistics, export data, opener list, and clicker list);
Simple website integration ( for APIs, WordPress, Magento, and Prestashop),
Autoresponder email programs (welcome messages, birthday wishes, automatic emails)
Price
Free – $0/month(300 emails/day)
Lite – $25/month (40,000 emails /month)
Essential – $39/month (60,000 emails/month)
Premium – $66/month (120,000 emails/month)
Enterprise – Custom.
Reason to Choose
SendinBlue is a perfect choice for small businesses and wants email marketing solutions that are free, but reliable. SendinBlue is one of the best email newsletter tools around, and the best part is that the free plan allows you to access almost all of its features. It covers automated campaigns, automated segmentation, A/B testing, and full access to the email templates library. You can even have infinite content without charging a penny.
SendinBlue's email marketing solutions are also linked to its CRM tools, meaning you can conveniently handle all of the customer interactions in one place.
Constant Contact
Constant Contact is a popular Mailchimp alternative to run email marketing campaigns with customized email templates between small businesses. It's convenient to beginner and makes it easy to deliver emails to your subscribers.
It suggests content and email templates relevant to your company domain. You will also include descriptions of the previous marketing campaigns. Constant contact uses an analytical framework to create information specific to the customers. It comes with live chat support, email-based support, and discussion forums to address online marketing issues.
Features
these features that make Constant Contact a great alternative to Mailchimp:
A simple and easy drag and drop builder
Predesigned 100 + email templates
Automatically send custom emails with autoresponders to guests based on their actions.
heat monitoring integrated  that helps you to see precisely where your readers are tapping
Segmentation option based user action on the website
keep records of bounces, inactive emails, and unsubscribers.
Price
Constant Contact offers services at $20/month for unlimited emails and up to 500 email subscribers. Also, the good part is, they offer a 60-day free trial and it doesn't require a credit card.
Reason to choose
Constant Contact is a beginner-friendly and effective all-in-one service. They offer a plethora of email templates to choose from, including over 100 mobile-optimized templates. They also have real-time insights and surveys, software for list creation, and a welcoming Live Support team. Constant Contact has options as an email marketing provider to cover anything you need, design tips, and efficient means to manage e-commerce metrics. Constant contact even provides full support in the form of online chat, email, and even mobile support.
Aweber
Aweber is another perfect email marketing tool for connecting with the customers and boosting business growth. It comes with an amazing range of features such as auto-fetch articles to create automatic blog newsletter posts, excellent email templates, email analytics, list segmentation, and automation tools. It also provides other regular features such as A / B split checking, autoresponders, list management, etc. AWeber is a straightforward competitor to Mailchimp focused on the number of users with competitive pricing plans
Features
Autoresponder feature
sign-up forms
segmentation
700+ email templates
integrations with the most popular services
6,000+ stock photos to use in your emails
Very basic email automation
A/B Testing
Live support
Price
AWeber is free 30 days to try. The trial allows you full access to all features they have to deliver. AWeber has subscriber-based costing, which ensures you're paid according to how many users you reach per month. It's $19 a month if you have 500 subscribers but you can send unlimited emails.
Reason to choose
AWeber is one of the best email marketing and lead generation service, ideal for small business owners who prefer a simpler interface. They also have email automation, email output monitoring, subscriber management, autoresponder email, and a reliable drag-and-drop interface (which is still simple). It specializes in the deliverability of emails and offers one of the highest email delivery rates on the market. They offer a comprehensive solution to automate your email funnel.
Drip
Drip is an email marketing automation tool popular for eCommerce stores. It provides multi-channel touch-points to reach users by sending emails and allowing social media accounts interaction. It helps manage users on your website based on their interactions. In fact, it automates the process of reaching people depending on their actions. It enables you to create conversations with your clients and send automated emails according to your users' behaviors. With advanced personalization, you can use the clients' data to create custom discount codes, product recommendations, price-drop notifications, and more.
Features:
There are a lot of great features that make Drip a perfect Mailchimp alternative
Identify and tag every customer interaction in the CRM.
Segment your contacts for dynamic personalization.
Use automated email marketing workflows based on behaviors.
Track every visit, click, and checkout.
Analyze all engagement metrics in the dashboards.
Intuitive visual workflow builder for automation workflows
Integrate with your e-commerce store and other marketing apps.
Price
Drip offers all the features at price starting from $19/month for 100 contacts and unlimited emails.
Reason to choose
Drip works beyond general email marketing activities and helps with their smart marketing techniques to get you more subscribers. If you plan to take your email marketing to the next level, choose Drip. They take all the user data from you and convert it into personalized emails. If you want to integrate your email marketing service with an eCommerce solution, then Drip is the best Mailchimp alternative that will help you boost your sales.
GetResponse
GetResponse is a small business e-mail marketing program. It provides several solutions, like other common email marketing tools, such as email marketing, scheduling, landing pages, and more. With their templates, you can set up your email marketing strategies and craft stunning emails with just a few clicks. Their landing pages may also be used to find further leads. It comes with powerful integrations that allow you to connect your favorite applications such as WordPress, Magento, Slack, etc.
The marketing activities aim to attract more viewers and to turn them into customers. GetResponse lets you send newsletters easily to more than one segment at a time. Whereas you can only send a newsletter to one page at a time with Mailchimp. GetResponse has support for live chat, e-mail support, and telephone support.
Features
Webinar included function
Full access to picture gallery on iStock
Use simple drag-and-drop builder to create responsive emails.
Send the correct email type at the right moment.
Target and customize dynamic content messages.
Using split testing to track and enhance email efficiency.
When users are most engaged, it sends tailor-made offers them
Integrated with other services and software such as Stripe, and Shopify.
Price
Drip offers a 14-day free trial with full access to every feature of the CRM platform. After trial, 2,500 subscribers per month will cost you $49 per month.
Reason to choose
GetResponse is a digital Mailchimp alternative that comes with a user interface, sign up for forms, customizable newsletter templates, and more. If you want a platform that will help you automate almost every part of your marketing enclosure, then GetResponse is the one you need. They offer everything you need to build a complete marketing enclosure including a Landing Page Builder, Webinars Hosting Platform, Automation Tools, and more.
MailerLite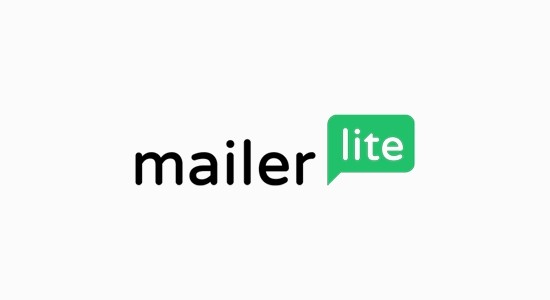 MailerLite is another powerful email marketing tool and a better alternative to Mailchimp. It comes with a beginner-friendly e-mail editor and pre-made e-mail templates for various campaigns.
You may use landing pages, pop-ups, or embedded sign-up methods to catch leads. It comes with powerful email automation and segmentation features that allow you to reach the right users at the right time. You will evaluate your approach using built-in analysis software or perform A / B split tests to boost your campaigns. They also help maintain your subscription lists, tailor your campaign messages with targeting tools, and monitor your campaign performance with analytics.
Features
Create mobile-friendly e-mail newsletters and e-commerce promotions.
Grow subscribers with built-in signup forms and landing pages.
Plan, build and integrate surveys in e-mails.
Create a workflow with an extremely-intuitive automation editor.
Deliver customized emails by groups, segments, and time zones.
Integrate with Shopify, WooCommerce, etc.
Pricing
MailerLite offers an affordable range of subscription plans based on the number of subscribers, starting with a free plan and then from $10/month.
Reason to choose
Mailerlite is much cheaper than other email marketing alternatives, making it perfect for new businesses, writers, bloggers, or new freelancers in general. Compared to MailChimp, Mailerlite is about 12 times cheaper. They have a drag and drop interface you can use to build individual newsletters—without needing any HTML knowledge. Their paying plans are also significantly cheaper, making them a great choice for small businesses on a tight marketing budget. If you want to send emails in your native tongue, then they offer 8 different languages and support in 5 of them. It is a great free Mailchimp competitor.
ActiveCampaign
ActiveCampaign is a perfect choice for CRM, to turn leads into customers and drive sales. They have some of the most robust and detailed marketing automation tools available on the market. Using machine learning, ActiveCampaign tests the behaviors of your clients, bringing you something to deal with while planning a marketing campaign.
ActiveCampaign offers a wonderful and easy-to-use drag and drop interface to help you create effective emails and newsletters.
Features
Choose from four types of subscription forms.
Group your contacts based on any information you have.
Customize each email according to what you know about contact.
Make your emails look good on mobile and desktop.
Run split testing on email headlines, content, CTAs, and automation.
Integrate with PayPal, Stripe, Shopify, WooCommerce, BigCommerce, Facebook, and 280+ other apps.
Price:
ActiveCampaign does not have a free option. They still offer a 14-day free trial to test most of their premium features. They offer all their premium services starting at $9 per year for 500 or fewer subscribers.
Reason to choose
As far as the automation of email sequences is concerned, ActiveCampaign is unbeatable. Whether you want to tag users based on behavior or create complex timed automation, it can do any of that. Their CRM system does the wonderful work, they often launch interesting features such as their new "site messages" that allow you to create personalized content on your website when users arrive from your emails. It is cheaper than Mailchimp, and customer support is excellent.
Moosend
Moosend is another email marketing tool with a high-quality free program. Businesses with less than 1,000 subscribers can send limitless emails, create automated workflows, use advanced segmentation to direct their campaigns, and A / B check each email before they send it. This also offers templates for automatic workflows, rendering automation easy — even for someone who has never submitted an email campaign before.
Like MailerLite, Moosend also provides integration with many platforms, including WordPress and WooCommerce.
The only possible downside with Moosend is the restricted options for login forms. The framework doesn't require you to build opt-in popups, only HTML forms
Features
Make fantastic newsletters with a drag-and-drop builder.
Send customized email advertisements and transactional updates.
Generate leads with the landing page creator and sign-up form tool.
Automate the marketing process to save time.
Track your user behavior around your website and shopping cart.
Taking decisions on the basis of detailed strategy research and feedback.
Integrate 100 + applications and utilities, such as Zapier and WooCommerce.
Price
Paid plans start at $10 a month for a thousand to 2,000 subscribers, and go all the way up to $3,650 a month for 801,000 to a million subscribers. Moosend also offers a pay-as-you-go option, which allows you to buy credits. Each credit equals one email you can send.
Reason To choose
All emails are ad-free and you'll find their paid plans to be pretty affordable. They are significantly cheaper than Mailchimp.
OmniSend
When you're in the eCommerce sector and are trying to enhance your omnichannel connectivity, Omnisend will be the first preference. SMS automation, Facebook custom audiences, and Google remarketing lists are some of the most important features of advanced eCommerce marketing automation. If your company is growing and you're searching for a better Mailchimp solution for more sophisticated eCommerce marketing automation, you should seriously consider Omnisend.
Features
Integration of email, SMS, text messaging, and web push notifications all within the same automation workflow.
Advanced segmentation for precise targeting
Personalization to increase customer satisfaction and loyalty
Email capture using pop-ups, static form registration, landing pages, and gamified forms
Item picker for automated import into your campaigns
Ecommerce-ready services such as coupon codes and consumer incentives
Online monitoring for behavioral analysis and A / B test.
Automated workflows for Brows
Price  
There's a special option to send 15,000 emails to up to 2,000 subscribers. The Standard Package begins at $10 a month. Under the PRO package ($199 / mo), you 're going to get your own devoted account manager.
Reason to Choose
Omnisend is an email marketing and automation tool developed specifically for e-commerce businesses and advertisers. Compared to Mailchimp Omnisend, eCommerce is ready and comes with features such as coupon codes and consumer incentives, cart failure management workflows, and more.
Conclusion on Top MailChimp Alternatives in 2023 for Email Marketing Campaigns
All of these Mailchimp alternatives are excellent choices that provide a wide variety of usability and functionality. Think hard about what your business needs from an email marketing service, and then make a decision based on those parameters.
If you don't send emails very much, a volume-based email provider like SendinBlue is a fantastic choice. Transactional email, SMS messaging, landing pages, and more are available.
Whereas if you run an eCommerce website, Drip is specifically built as an eCommerce e-mail service and provides a strong CRM.
GetResponse is a perfect choice for someone who wants to run all of their business from a single platform instead of depending on a variety of resources – you can create landing pages, sell bunkers, sell digital goods, run webinars, and more.
Also Read: