Are you looking for detailed post on Schema Theme vs GeneratePress?
If yes then you are on the right place.
In this post you will get to know detailed comparison between Schema Theme vs GeneratePress.
So let's get started.
Overview: Schema theme vs GeneratePress
Schema and GeneratePress are the WordPress theme that is completely responsive and documented too.
Both these themes have gained popularity because they are used on a wide scale by users for different reasons.
Most users use it for the affiliate website, blogs, and designing the business website and the way it has been giving results, certainly, it is quite the best option to consider.
But when it comes to choosing a good theme, the challenge comes is which can work the best for the site.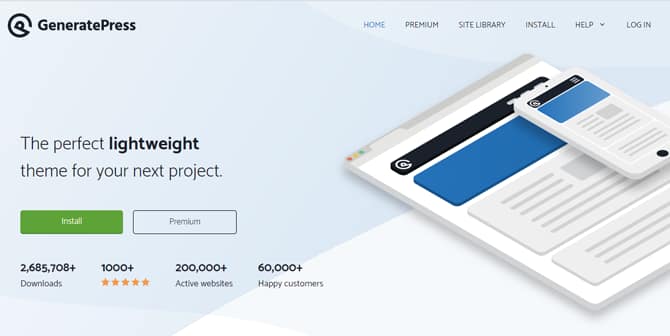 While the debate of GeneratePress vs schema theme is never-ending, but there are few things that you can compare always.
If you are wondering between schema theme vs GeneratePress and don't know which can be the right option, then you are at the right place.
It is always better to compare and choose rather than simply selecting any random option. But one thing is sure, both the choices are amazing, and using them will not make you repent at all.
Also Read: Schema Theme Review
Understand the Major Difference
There are a few things that highlight the debate of the GeneratePress vs schema theme. But before that, it is important to understand which option to choose.
The Schema theme is known for the blogs that you write in general.
However, if you focus on GeneratePress, well it is best for the affiliate website because of the compatibility and good customization. Further, there are some other differences too
The Schema theme is limited when it comes to detailed documentation whereas GeneratePress has more documentation scope:
If you focus on the WordPress theme downloaded, well Schema theme is not that superior to the GeneratePress
GeneratePress offers amazing high customization while Schema theme is meant just for the general blogs.
Focusing on the speed, well GeneratePress has good page speed over Schema.
Continuing further on the debate of schema theme vs GeneratePress, there are more things to it that you need to know. Let us start with the features.
Features: Schema theme vs GeneratePress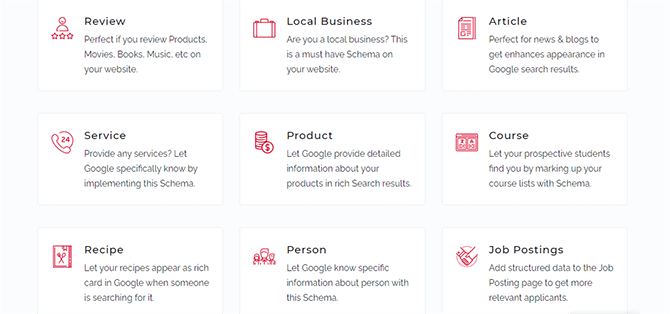 The design is one primary reason due to which users generally look around for a better theme.
The best part of GeneratePress vs schema theme is that both are a tough competition to one another.
Now you may wonder which can be best suitable for the design requirements.
Well, the answer is quite clear and that is if you are looking out for the ultimate customization then themes can match evenly.
If you go for the Schema Theme there are limited options in terms of header design and layout too.
However, it is possible to use shortcodes and even custom CSS or Google fonts that can look enticing.
The choice panel further makes it easy to edit.
However, you can also create the codes on your own and do some edits in the design using the Photoshop PSD files.
Considering the free options, well the unlimited background is a design perk.
Moving on to the GeneratePress, well it comes with a long list of up-front design tweaking. You need to have complete control over the hooks, layout, colors, filters, and typography.
It is even possible to implement the functions of the page building.
Right from adjusting the space within the size, margin, and even padding to sliding down the things around using the section of the GeneratePress press building, three are so many available options of customization.
Further, you also get the choices amongst the background and there is also an ability to toggle the elements on and off for better versatility to such theme.
The only thing you need to keep in mind is for all the design features of the generate Press, you must pay since it is available in the premium version.
Also Read: GeneratePress Review
Pricing: Schema theme vs GeneratePress
If budget is the restriction and you are wondering whether Generatepress vs schema theme is the reliable option, well the clear answer for this is of course the GeneratePress. The price of the Schema Pro WordPress is available in three categories.
If you are looking for the theme for a single site then it shall cost you $35 while if you are looking for the unlimited use option then $59 will be the price and the third category is $77.
If you focus on generate Press, well this is one premium WordPress theme where you can use nearly 500 websites theme for just $59 which of course is one fine deal.
There is no doubt that the Schema theme price is higher as compared to the GeneratePress.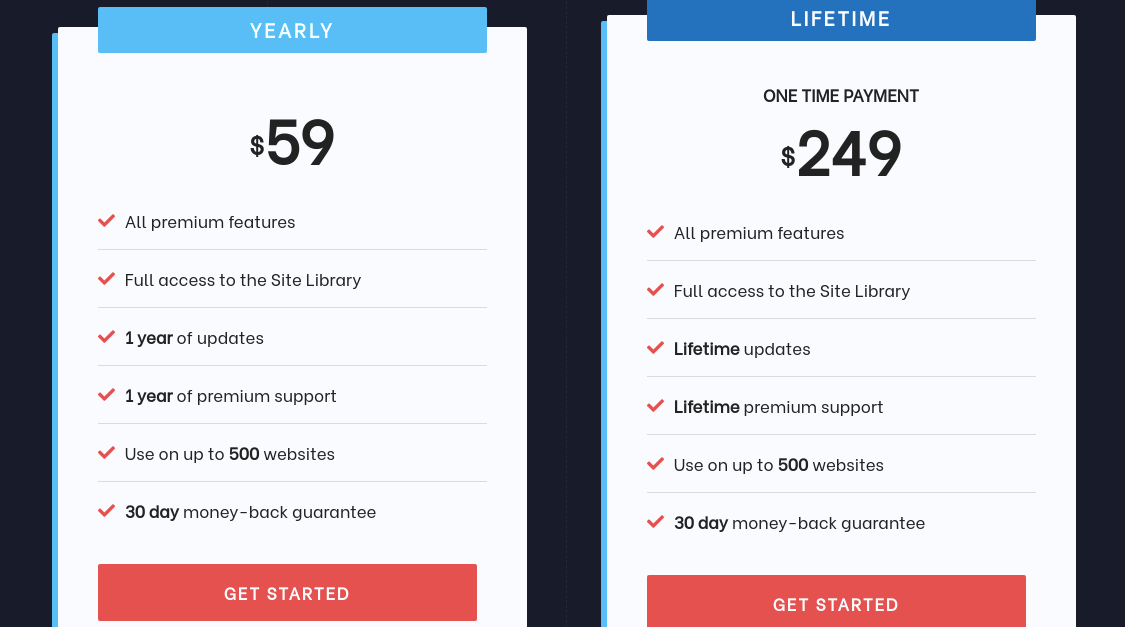 If you compare it as a single theme price schema theme vs GeneratePress then there is no doubt that with an updated version you get GeneratePress at great pricing.
That is not it! You also get good customer support. If you calculate it well, then the price shall only be $19 for the single site licensing.
However, you also require $59 to purchase it initially in case there is no discount for you to avail, it also has a free version to use.
Schema theme vs GeneratePress: Pros & Cons
When it comes to GeneratePress vs schema how can we forget about the pros and cons?
Well, there are some of the best ones shared that can give you an eye-opening solution on which is the right choice to go for.
Schema Theme Pros
Built-in review
Powerful control panel
Fast loading speed
Free version available
Used optimized code
SEO best practices
Voting functionality
Trust and security
Social share buttons
Excellent customer support
GeneratePress Pros
Used optimized code
Free version available
Ultra-fast loading speed
woocommerce customizer options
Excellent customer support
Top security and stable
No dependencies
SEO best practices
No web vital issues
Support more than one-page builders
Custom hooks
Accessibility ready
File less than 10kb
Schema Cons
No pre-built site library
It has no custom hook/element
It only supports Elementor
GeneratePress Cons
No speed optimized feature
No built-in ads management
Some noticeable differences to not ignore
SEO ranking
If we focus on SEO optimization, well both are completely optimized for the SEO.
However, if you want a better reach of the snippets ranking, and good reviews then Schema is the right option for it.
In the debate over the GeneratePress vs schema theme, there is no doubt that Schema wins this side.
Performance
Moving further, if we focus on the performance, well both the theme codes are amazing. They are the latest and quite stable.
In terms of the coding standards, both are at par.
There is no doubt that understanding who is good between schema theme vs GeneratePress, can be a tough call.
But you can use some tools that can measure the speed and performance and understand which is the best option.
But if the page speed is the focus, the GeneratePress is leading in terms of being ultra-light while schema theme has fully loaded time which makes sit better over GeneratePress
Technical Support & Updates
In terms of the technical support, well Schema has a better support system.
You can enjoy 24*7 premium technical support and if you think there is any problem with them, quick assistance will be provided.
The same goes for the GenertePress too. You can have the best possible free support and update for the next year.
If you wish to connect with the support them, you need to make a ticket.
It is even possible to post a query in the forum which they have created for providing better assistance and you shall get a better response too.
In the debate of GeneratePress vs schema theme when it comes to updates at a technical level, well Schema shall win.
WooCommerce Integration
Lastly, we cannot ignore the integration of woo-commerce.
To improve the revenue stream. You may have to start the storage with side blogging. This can happen without any hassle.
You simple must install the Woo-commerce plugin on the website. However, both themes can easily configure the plugin.
This way setup can be done online and you will be able to sell the physical products or digital ones too. However, in this case, the GenetrePress comes with some other modules. It helps you customize the page within.
With the modules or adds on, it is possible to choose the alignment, and ProductName can appear on the page.
That is why there is doubt that woo commerce integration Generatepress offers better.
Conclusion
There is no doubt that the debate of schema theme vs GeneratePress debate is one of the most common ones to date.
But the fact remains the same that both are the complete responsive solution. They are well SEO optimized that offer quick loading speed.
If you are a new user or have been running lifestyle healthcare or the same blog then Schema Theme is advised.
However, if you have a site associated with money or something related to micro-niche or affiliation, a GeneratePress theme is a better option.
The Schema however has a limited styling when it comes to layout.
Besides, GeneratePress can fit in different niche websites and is best for affiliate bloggers too.
Also Read: Best GeneratePress Alternatives
Latest posts by Sufyan Shaikh
(see all)